Get New Apps From RTV6 and TheIndyChannel.com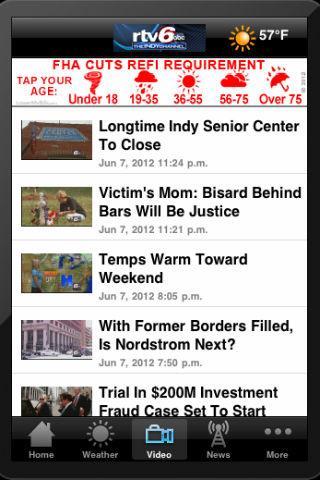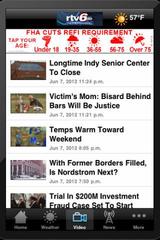 RTV6 and TheIndyChannel.com are pleased to offer new apps for iPhone, Android and iPad!
RTV6 provides the latest news and information for central Indiana, and you can take it with you anywhere you go.
The iPhone and Android app have been enhanced with live streaming of breaking news/weather, faster breaking news alerting and the best of RTV6's award-winning coverage of news, weather and sports.
Our iPhone and Android apps are free. You can get the iPad app for the low price of $2.99. It offers HD-quality live streaming of breaking news events and more.
Download RTV6's apps today!
Download for iPhone: iPhone App http://bit.ly/N08bDF
Download for Android: Android App http://bit.ly/ON0EI9
Download for iPad: iPad App http://bit.ly/QLaMao