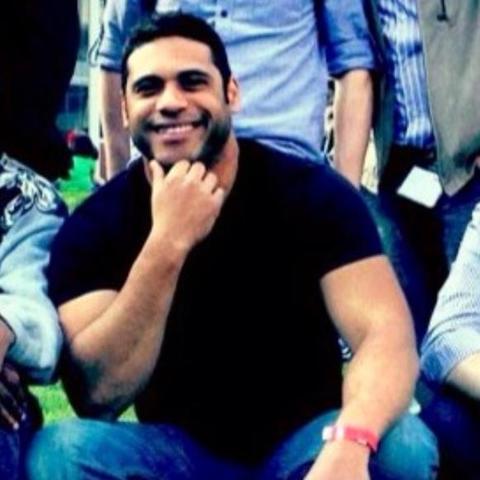 Q: Why did you decide to pursue television news as a career?
A: Something in me clicked when I was 13 years old. I knew at that young age I wanted to tell the news and interview people and write stories. The world of television news fascinated me, during a time we were seeing hourly live reports from the scenes of the first Gulf War. Since then, much of what I did was focused on becoming a newsperson. I made sure I zeroed in on English and History classes at school; I built a fake news set in my basement and would use a camcorder to record mock newscasts with my brothers acting as reporters and commentators; I researched the best communications schools in the country; I watched the news nightly.
Q: What was your first job?
A: My first job came in 1998, two months out of college. I was a field reporter (one-man band) for KPAX 8, the CBS affiliate in Missoula, Montana. And that was a culture shock for a New England city boy who grew up in New Haven, Connecticut and attended college in Boston.
Q: What is on your DVR?
A: Good Morning Indiana, RTV6 News at Noon, American Dad, Family Guy, American Horror Story and Archer.
Q: What is favorite way to spend a day off?
A: Sleeping in. I love catching up with friends, hitting the gym, and exploring where I live.
I've seen almost every museum here and tried out many downtown eateries.
Q: Favorite restaurant in Indy?
A: I'm a Harry & Izzy's fan.
Q: Most challenging part of your job?
A: This is a business about monitoring the flow of a wide-range of information on diverse topics and events. I believe, some days, it's challenging to keep a lot of that information sorted and organized. It requires diligence, organization and top-notch listening skills.
Q: Most memorable story you ever covered?
A: A sad one. While working as a field reporter at WGCL 46 in Atlanta, a mother lost her son in a violent home invasion while the baby was in his father's arms. The intruder stole the cash from the family's recently-cashed welfare check. It was a story that really hit me hard, speaking with the mother on numerous occasions and trying to make sense out of how something like that could happen. I'll never forget the courage of the mother who still mustered the strength to speak with me during such a tragic time in her life. Her baby's name was Xavier.
Q: Favorite book, movie?
A: BOOK -- "To Kill a Mockingbird" MOVIE – "Clue"
Q: What's on your iPod?
A: All kinds of things. Daft Punk, Pink, All-American Rejects, Rihanna, Tribe Called Quest, Madonna, Billy Joel, Jay-Z, Beyonce, Katy Perry, Aretha Franklin, Chaka Kahn, etc….
Q: Best advice you ever got?
A: "Respect that you have roots AND wings." Early in my career, a man on a flight to Missoula told me that, when I expressed to him how tough it was to be so far away from home for so long. It put things in perspective.
Q: Favorite vacation spot?
A: New York.
Q: What is your proudest career moment?
A: Landing that first job, such a long and tough process that forces you to develop a thick skin. But once in the "family," you're always in the family. I also felt that being a journalist during the 9/11 events is an experience I'll never forget. So many viewers thanked us for just being there during a national tragedy.
Q: Do you have any pets?
A: I sure do. A 6-year-old Pekingnese, named Bishop.
Q: When I am not at work I am…
A: Most likely trying to catch up on sleep
Q: Biggest pet peeve?
A: Empty toilet paper roll still on the dispenser
Q: What advice would you give someone to get into the business?
A: Be not afraid to talk to new people. Ask questions. Listen to answers. Read more than just books, newspapers and magazines. Read everything.
Q: When you have visitors to Indy, where do you take them?
A: We go all over, depends on the season. But I always show them the things that are distinctly Indy -- Monument Circle, St. Elmo, State Museum, and of course some of the night life.
Q: Do you have a favorite cause/charity?
A: I was heavily involved in work with the HIV Alliance in Eugene, Oregon. I lost a relative to AIDS when I was a young boy, and so I've typically volunteered in organizations that educate about the disease and help those who are living with it.
Q: What electronic gadget can you not live without?
A: Smartphone, duhhh
Q: What is the hardest thing you ever had to do?
A: Move to a city I had never lived before, so far from my family. It was kind of lonely living in Missoula Montana for the first few months. It was tough being so far away from big city life, from family, and from friends. But you learn to make new friends and to make the most of where you live. I started doing things distinctly Montana with new friends I had made in that state.
Q: Did you have a mentor in your career?
A: I did, several. Randy Price at WHDH/WCVB in Boston. Roz Abrams at WABC in New York and Bernard Shaw at CNN.
Q: If you won the lottery, what is the first thing you would do?
A: Faceplant
Q: If you could witness any event, past or present, what would it be?
A: The parting of the Red Sea. That would be awesome to see.
Marc Mullins is pleased to join the RTV6 family as anchor of "Good Morning Indiana."
Mullins, a reporter since 1998, has worked at TV stations in Montana, Oregon and Atlanta, with experience as an anchor, reporter and managing editor.
Mullins has covered a wide range of stories, including the capture and sentencing of Eric Rudolph, the Olympic Park bomber, and covering back-to-back hurricanes that devastated Florida in 2004.
A graduate of Boston University, Mullins is looking forward to becoming a Hoosier.
"I can't wait to meet people across Indiana and become a part of their morning routine," Mullins said. "I will be joining a solid team of experienced journalists and storytellers at RTV6."