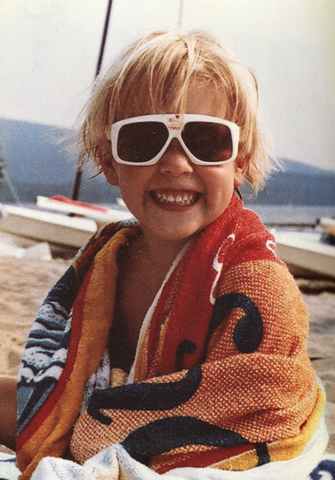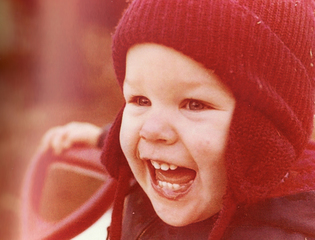 Q: Why did you decide to pursue television news as a career?
A: Have a passion for telling the weather
Q: What was your first job?
A: As a weather producer at WCBS in New York
Q: What is on your DVR?
A: Homeland & Amazing Race
Q: What is favorite way to spend a day off?
A: Anything outside, from biking, to running to kayaking.
Q: Favorite restaurant in Indy?
A: Fire On The Monon
Q: Most challenging part of your job?
A: Coming up with an accurate forecast. Oh, and getting out of bed at 3 a.m.
Q: Most memorable story you ever covered?
A: Tornado outbreak in 2013
Q: Favorite book, movie?
A: Dumb & Dumber
Q: What's on your iPod?
A: Everything from Bruce Springsteen to The Lumineers to Daft Punk to Kenny Chesney
Q: What is something that would surprise people about you?
A: People always say I'm taller than they thought I was when they meet me in person.
Q: Best advice you ever got?
A: Expect the worst, but hope for the best.
Q: Favorite vacation spot?
A: Sailing the British Virgin Islands, with Aruba a close second.
Q: What is your proudest career moment?
A: Getting my Certified Broadcast Meteorologist Seal from the American Meteorological Society
Q: Do you have any pets?
A: Nope
Q: When I am not at work I am…
A: …usually running or biking on the Monon.
Q: Biggest pet peeve?
A: People who are constantly on phone while at dinner
Q: What advice would you give someone to get into the business?
A: Prepare to work odd hours and put in a lot of hard work.
Q: When you have visitors to Indy, where do you take them?
A: Children's Museum, the zoo and either Brown County or Turkey Run State Parks
Q: When was the last time you tried something new? What was it?
A: Took up running last year and have now done two half marathons.
Q: What electronic gadget can you not live without?
A: my iPhone
Q: What is your favorite childhood memory?
A: Going to Upstate New York with my whole family each summer.
Q: What is the scariest thing you have ever done?
A: Leaving home for the first time
Q: What is the hardest thing you ever had to do?
A: Move to several cities by myself not knowing a single person.
Q: Did you have a mentor in your career?
A: George Cullen. He was the meteorologist for the CBS Morning Show in New York. He gave me my first shot.
Q: If you weren't in your current profession, what would you be doing?
A: Weather is the only thing I ever wanted to do.
Q: If you won the lottery, what is the first thing you would do?
A: Might ask for more vacation time to go to the beach house I would buy
Q: What is your proudest accomplishment?
A: Getting my Certified Broadcast Meteorologist Seal from the American Meteorological Society

Todd Klaassen is a morning and noon meteorologist for RTV6.
Todd has been forecasting the weather in Indianapolis since 2007 and has been part of the team at WRTV since 2009. He grew up and attended college in New Jersey and was a Summa Cum Laude graduate of Kean University with a Bachelor's degree in Meteorology.
While in college, Todd was hired part-time by CBS News as a graphics producer and weather scripts writer. Later, he served as a morning meteorologist/weather producer for a local New York TV station.
In the mid-2000s, Todd moved to the Midwest and became the weekday evening meteorologist at Fox 47 in Lansing, Michigan.
In 2007 Todd moved to Indianapolis. He began his career at RTV6 in 2009, first as the weekend meteorologist before moving to the mornings and noon show. In 2012, Todd earned the seal of approval from the American Meteorological Society, becoming a Certified Broadcast Meteorologist. Fewer than 600 meteorologists nationwide have achieved that honor.
In his free time you can usually find Todd outside enjoying the weather. You will often find him on the golf course, in his kayak, riding his bike or visiting one of Indiana's great State Parks. He is an active member of the community.
In 2011, Todd was a candidate for the Leukemia & Lymphoma Society's Man of the Year campaign. Throughout the year Todd participates in numerous school weather discussions and other news discussions around central Indiana.