Food on the Flye: Taste a delicious Mexican twist at La Mestiza Restaurant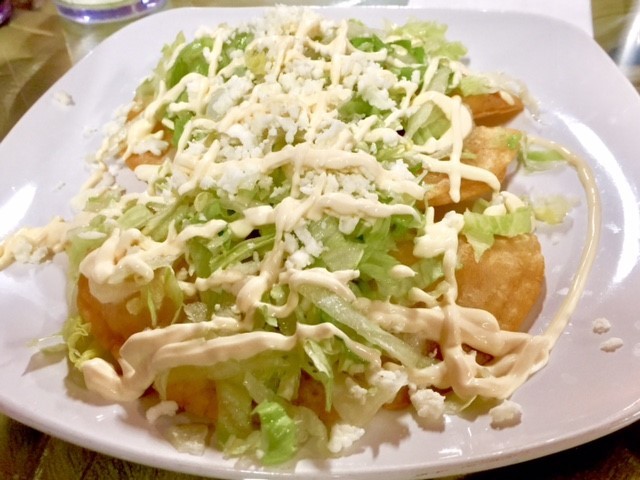 Soup, not chips and salsa, will start your meal off at La Mestiza Restaurant. The appetizer, which I thought was a delicious twist from the usual, was followed by an array of sizzling and flavorful Mexican fare.

La Mestiza, located at 3902 Georgetown Road, is part of the International Marketplace on the Northwest side of Indianapolis.

The owners, from Oaxaca, share their authentic Mexican Cuisine with Hoosiers.


I had the sizzling hot steak and chicken fajitas, la tlayoco with red and green chili sauce and queso fresco cheese and black beans cheese Empanadas with lettuce.

For beverages, I had cocada and a hibiscus drink.

There's plenty of room in the large dining area to enjoy a multi-course meal with family or a group, and the owners' warm and friendly welcome just made my visit that much more enjoyable.


Have you visited La Mestiza? Tweet me your thoughts and photos to @ErickaFlye.
MORE FOOD ON THE FLYE | Expanding my global palate at Madina Restaurant | Dugout Bar's fried bologna sandwich is calling your name | Sundays are always better at Matt the Miller's brunch buffet
Top Trending Videos