What is 'N-bomb'? Drug stirs concern after Indiana death
Community forum to be held in Greenwood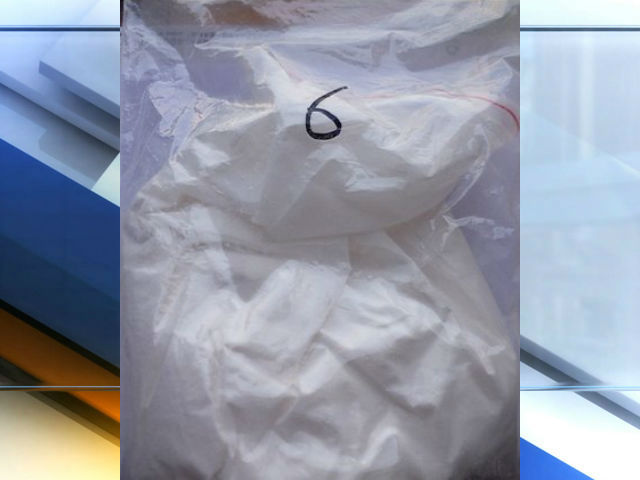 INDIANAPOLIS - An illegal drug with increasing prevalence in central Indiana is prompting heightened concern.
The drug 25i-NBOMe, otherwise known as N-bomb, is a synthetic substance that the Drug Enforcement Administration has classified as similar to LSD and Ecstasy.
The drug is easy to make and has the characteristics of a hallucinogen. The drug was found next to Samuel Motsay, 16, who was found dead in a Greenwood home in May.
N-bomb is being used primarily by young adults and teens. Its effect on humans is unpredictable, different in each user.
The drug is normally in the form of a white powder that is stored in a small plastic bag or in a straw. It can appear brown if mixed with other drugs.
N-bomb is also sometimes sold as a liquid that can be mixed with alcohol or energy drinks. The drug costs about $25 per package and can be bought online from China.
Users often describe blurred vision and distorted sensory processing. It can also cause increased heart rate and blood pressure, along with increased body temperature that induces sweating. Those symptoms can alternate with chills and numbness that can lead to seizure and death.
The drug can cause users to experience hallucinations, confusion, panic, paranoia, euphoria, anxiety, agitation and depression. It can also lead to violent episodes.
"There's no predicting the effect or the magnitude of the effect that this drug will have, which makes it particularly dangerous," said Dr. Joseph Lasky.
The drug's side effects typically last for at least 15 hours.
Motsay's family members are expected to join law enforcement officials and the DEA in a community forum at the Greenwood Christian Church on Aug. 5 at 6 p.m.