INDIANAPOLIS -- In just 12 seconds, Market Square Arena went from a prominent Indianapolis landmark to rubble.
Sixteen years ago Saturday, the site of many games, concerts and community events was imploded to the sounds of booms as people cheered from their viewing spots.
Located at the corner of Market and Alabama streets, the arena was built in 1974. A few days before the implosion, the City-County Building located next door was draped with heavy material to protect the building from the dust and debris of the implosion.
Everything went according to plan, and nobody was hurt by the implosion.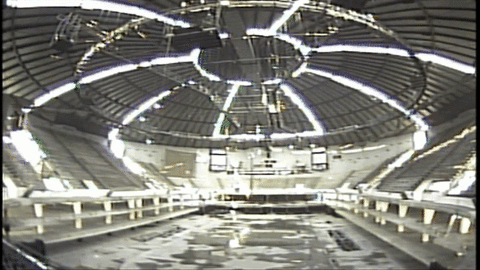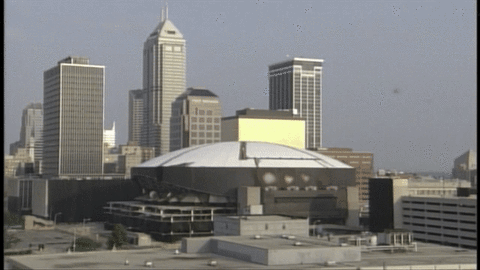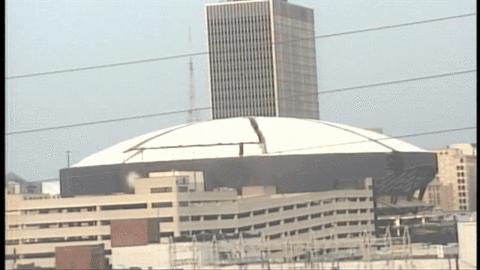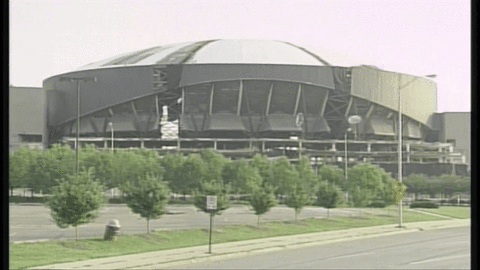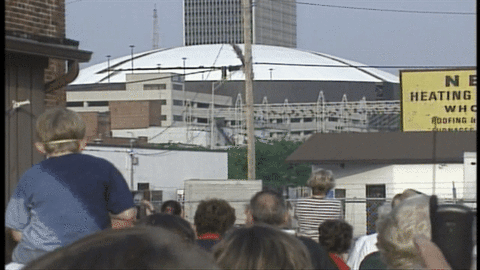 Among many, many other things, Market Square Arena was the site of the following notable events:
Elvis Presley held his last concert in 1977
Hockey Hall-of-Famer Wayne Gretzky began his professional career with the Indianapolis Racers in 1978
Michael Jordan began his first comeback to the NBA in a game against the Indiana Pacers
MORE HOOSIER HISTORY
How and when payphones disappeared in Indianapolis | Why did Marsh die? A hometown tale of bad business practices and a market it couldn't keep up with | Message in a bottle found in Indianapolis 85 years later leads to life discoveries | TIMELAPSE: Watch Geist Reservoir develop from 1984-2016 | TIMELAPSE: Look at changes to Indy airport since 1984 | TIMELAPSE: Watch Carmel expand to U.S. 31 and beyond
Former Indianapolis Mayor Dick Lugar credited Market Square Arena with giving life to the downtown area.
"When I was mayor [1968-1976] I could look down Market Street after 5 p.m. and you could shoot a cannon without hitting anybody," he said in 2001. "Market Square Arena, along with Mr. Lilly's gift of the new market area made a huge difference in the quality of life. Of course, it preserved professional sports in this city and gave new vitality for all of us. ... It started a whole raft of things that have flowed ever since."
In honor of the King's last concert at Market Square Arena, a local oldies radio station played a new song during the week of the implosion. The song imagined if Elvis was still alive, and what he would've sung about if he pulled up to Market Square Arena for another concert.
The new song was set to Elvis' "All Shook Up." Listen to the song below.
Well, I planned to come back at Market Square, but when I got to Indy it wasn't there

I turned onto Market, I got out of my truck, I looked up ... It's all blown up

kaboom ... kaboom ... boom, boom, yeah!

...

It looked like it came from outer space, with only one bathroom in the whole darn place

the broken escalator that was always stuck

Market Square ... It's all blown up

...

Well the roof blew all the way to 16th street

And on Monument Circle they found some seats

The scoreboard landed at the Harrison home

they peeled Dancin' Harry off the Capital dome