Jerry Van Dyke and RTV6 anchor Howard Caldwell were once co-workers and friends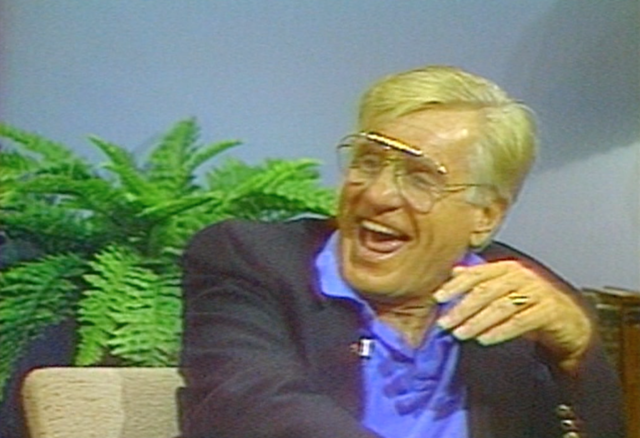 INDIANAPOLIS -- Actor and comedian Jerry Van Dyke began his TV career in Terre Haute, Indiana.
Van Dyke, who died Jan. 5 at age 86, hosted an hour-long variety show at WTHI-TV in the mid-1950s. Before coming to RTV6, legendary journalist Howard Caldwell also worked at the station in Terre Haute.
In 1994, RTV6 reporter Barbara Lewis sat down with Caldwell to talk about his friend's success in the hit sitcom, "Coach."
Caldwell was frank in his description of Van Dyke calling him, "a very likable fellow, a little klutzy."
Van Dyke was the younger brother of comedian and actor Dick Van Dyke. The two were close throughout their careers. Jerry died of heart failure on Jan. 5.
Watch Caldwell discuss his friend Jerry Van Dyke in the video below.
MORE TOP STORIES | Couple mysteriously disappears after visiting family in Indy, car found abandoned in Madison Co. | Photos: The faces of 2017's homicide victims | Identities released of elderly couple, son found dead in Hamilton County home on Christmas Day | 9-year-old with pellet gun stops man from stealing pickup truck in Kokomo | In pictures posted to social media, young homicide victims showed off guns, cash
Top Trending Videos