Snow in mid-October in Indianapolis? It happened in 1989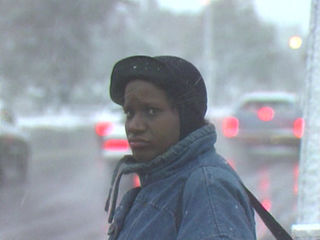 INDIANAPOLIS -- This week's weather is looking beautiful with sunny skies and a high of 70 degrees. Twenty-eight years ago this week, that was not the case.
On Oct. 18, 1989, Indianapolis saw 0.2 inches of snowfall, which is the earliest recorded snowfall the city has ever seen, according to the National Weather Service.
That day's snow was the first of three consecutive days of snowfall in Indianapolis. A total of 9.3 inches of snow fell on the city over those three days. Kokomo had 10.5 inches of snow by the end of it.
The snow was heavy and wet, so it stuck to many limbs on trees in the area. The extra weight caused a lot of limbs to fall on power lines, resulting in power outages in the area.
Snow covering pumpkins two weeks before Halloween was not a welcome sight for some in Indy, but other people took advantage, some making snowmen and having snowball fights.
The average first measurable snowfall in Indianapolis is Nov. 19.
Click the video player above for the 1989 RTV6 story on the earliest snowfall in the city's history.
MORE HOOSIER HISTORY | 'Do something, and then worry about it.' Resurrecting the Rivoli Theatre | How and when payphones disappeared in Indianapolis | 16 years ago: Market Square Arena imploded to cheers | Historic Indianapolis marker destroyed, fund established for replacement | Message in a bottle found in Indianapolis 85 years later leads to life discoveries
Top Trending Videos