Cancer survivor, 14, delivering hope to others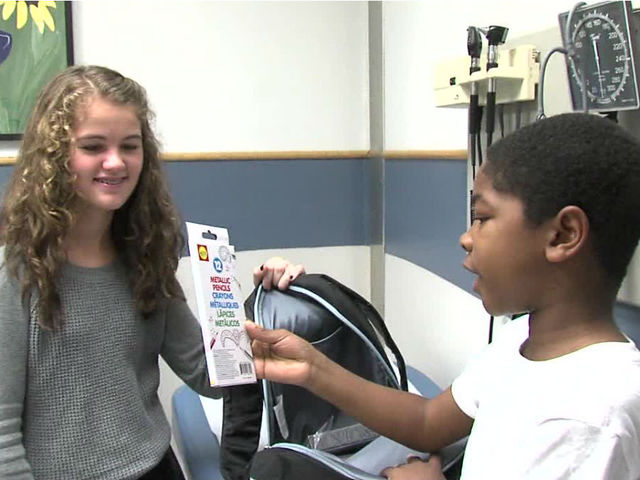 INDIANAPOLIS - After a young girl overcame her own battle with cancer, she decided to deliver bags of fun to other children fighting their own battle.
Tatum Parker delivers the backpacks of fun to help get others through their treatments -- because she's been in their shoes before.
"I was diagnosed with cancer when I was 6 years old and I received a bag of fun from the Gabby Krause Foundation which is in Colorado," Parker said.
That act of kindness inspired Parker to fill her own bags with joy, and when she was just 8, she started Tatum's Bags of Fun.
"The bag helped me through my treatments and it just made everything so much easier and it gave me something to do and just made me feel special, so we decided we wanted to start it in Indiana," Parker said.
Parker is now 14. She fought cancer twice and is now doing great. With the help of her parents and youth board, she helps fill bags with fun items like toys, games and electronics to deliver to kids battling cancer in local hospitals.
The bags give kids something to do while they're feeling ill, bored or even scared as they sit in a hospital bed.
"They have playrooms and there's things like that, but most of the time, getting treatments and stuff, you just feel so awful and you don't have the energy to get up and go do things," Parker said.
Parker not only brings bags of fun to patients -- she also brings hope and inspiration.
"A lot of the kids, a lot of the girls especially, always look at my hair and because they've lost their hair, they're like oh, it will grow back and it will be back when I'm done with this," Parker said.
Click here to nominate a volunteer for a Jefferson Award
Follow Ericka Flye on Twitter: @erickaflye | Facebook: ErickaFlyeNews