2nd Set Of 'Twins X 2' Arrive
Couple Has 2 Sets Of Twins Born 1 Day Apart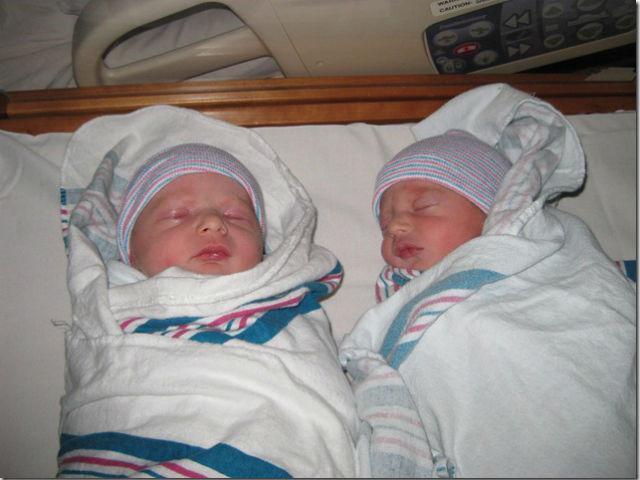 There are more congratulations to go around this weekend for some very special parents who RTV6 first introduced last month.Twins Madison Grace and Victoria Faith Baker were born in Indiana via surrogate Friday night.The birth came just 35 hours after Misty and Brian Baker had their first set of twins Thursday in Seattle -- Connor William and Hope Elizabeth.RTV6's Ericka Flye did two stories in May regarding the Bakers, who had tried for a decade to have children. Misty's best friend, Amber Pluckebaum, offered to be a surrogate, and both women then became pregnant with twins.Madison weighed in at 5 pounds 14 ounces and Victoria came in at an even 6.Connor was 5 pounds 13 ounces, and Hope checked in at 1 ounce more.
Connor and Hope
The babies, mom and Pluckebaum are doing well. The family posted pictures
on their blog
.The heartwarming story of faith, friendship and four babies captured attention all over the world.Network producers have been in contact with the families, potentially taking the story to an even wider audience.