Bisard Crash Victims' Families: We Want Answers
Mary Wells: 'Report Is Not Acceptable'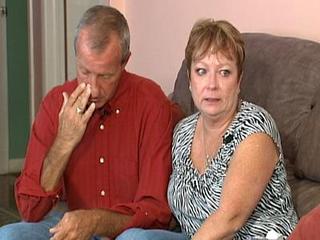 The families of the victims in the Officer David Bisard crash said they want more answers following the release of an
internal police department report
.Bisard was drunk and typing on his in-car computer when he slammed into a group of motorcyclists stopped at a red light, killing one and severely injuring two others, police said.An internal investigation released Wednesday blamed poor crash scene management and confusion over conflicting blood draw policies for the fumbled investigation, but it found no evidence of a cover-up among fellow officers.Mary Wells, the mother of Eric Wells, 30, who was killed in the crash, said she doesn't believe so many officers could just suddenly forget how to do their jobs."Even if it wasn't intentional, it sure looks like they did everything they could to protect Officer Bisard and not the victims laying on the road," she told
6News' Joanna Massee
.Wells said the report did not surprise her. She said she'd like to see incoming Marion County Prosecutor Terry Curry re-file alcohol charges against Bisard in the case.A blood draw taken two hours after the crash showed Bisard had a blood alcohol content of 0.19, but charges were withdrawn after it was determined the evidence was obtained illegally.Rich Weekly, the brother of Kurt Weekly, 44, who was critically injured in the crash, said the city needs to step up and compensate the victims.
Aaron and Mary Wells
"He's got all kind of medical bills that need to be taken care of. Right now, at this point, he may need someone to be with him for the rest of his life," he said. "We don't know. He's got a couple of years of recovery here."Mary Wells said she and the other families will continue their fight."This is not over and we're not buying it," she said of the report. "I don't know how else to word it other than the fact that it's not acceptable. The report is not acceptable."Mary Mills, who was seriously injured in the crash, was not available to comment Thursday.