BMV Head Resigns After Public Indecency Arrest
Police: Miller Solicited Undercover Officer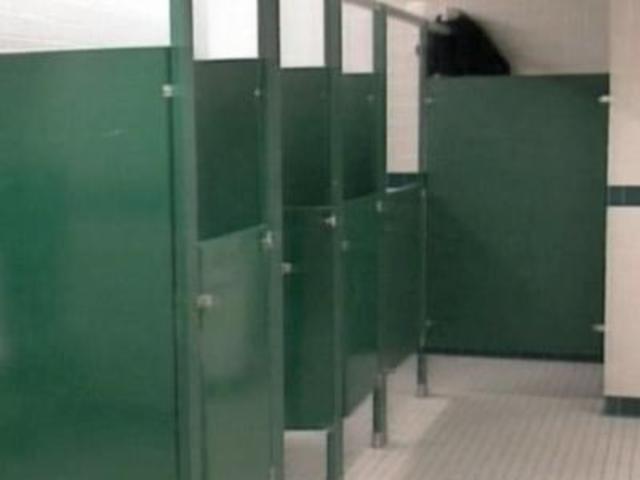 Andrew J. Miller resigned Thursday as commissioner of the Indiana Bureau of Motor Vehicles following his arrest on charges of public indecency.Miller, 40, of Carmel, was arrested Wednesday afternoon at Claypool Court, near Washington and Illinois streets, after police said he solicited an undercover officer in a public restroom.Gov. Mitch Daniels told
6News' Norman Cox
at an event in Lafayette that it was a very sad situation."Andy Miller has been an exceptional public servant. Indiana farmers, flood victims, motorists and taxpayers in general all have benefited from his hard work and leadership in three important capacities. I also know him to be a devoted father to three children, including one saved from cancer by Riley Hospital for Children, for which Andy in turn has raised substantial funds in gratitude," Daniels said in a news release. "If things are as reported, the law must be respected, but either way this is just an extremely sad situation."According to a probable cause affidavit, an Indianapolis police officer conducting an undercover vice investigation said Miller made eye contact with him before looking back at him and walking into the men's restroom.The officer said he followed and found Miller inside a stall with his pants down, masturbating.The officer said Miller then engaged him in conversation while continuing to touch himself, asking the officer if he wanted to go somewhere, if he wanted to touch his genitals and if he was married."Miller stated he was married too, and that it would be OK," according to the probable cause report.The officer said he then arrested Miller.
Police say the incident happened in this bathroom at Circle Centre Mall.
Miller was appointed as BMV commissioner in January 2009. He previously served as director of the state's Office of Disaster Recovery and as Indiana's first director of agriculture under Gov. Mitch Daniels.According to his profile on the BMV website, Miller and his wife live in Hamilton County with their three children and are active members of St. Maria Goretti Catholic Church in Westfield.Indianapolis police said they were investigating the area after complaints of lewd and indecent behavior inside the men's restroom.Miller was released from the Arrestee Processing Center Wednesday evening on $150 bond. He faces a class C misdemeanor charge of public indecency.No one answered the door at Miller's Carmel home on Thursday.Marion County Chief Trial Deputy David Wyser told
6News' Jack Rinehart
that the office will likely ask for a special prosecutor to be appointed in the case.Daniels said BMV Chief of Staff R. Scott Waddell has been appointed commissioner.
Watch 6News and refresh this page for updates
.