Trail of Betrayal: Boy Scouts improve their security, but molesters still find gaps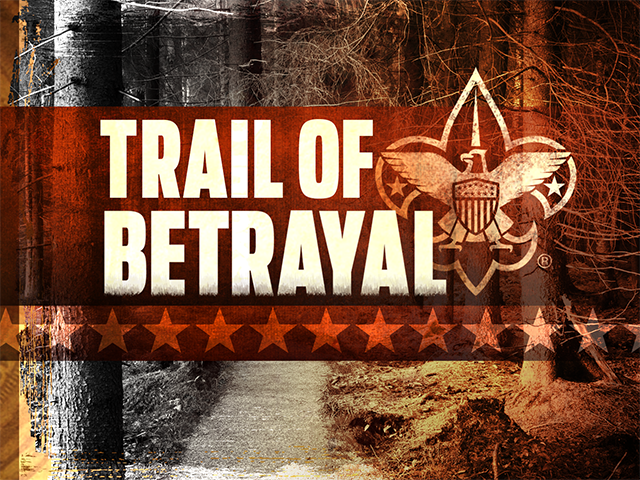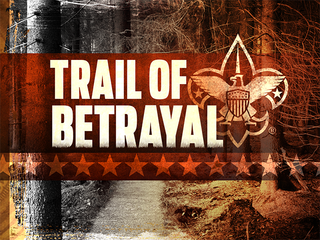 A Boy Scout meeting at an elementary school in Bloomington, Ill., came to an unexpected end for one adult volunteer: Police arrested the uniformed assistant scoutmaster, acting on a tip about a convicted sex offender in a school zone.
Brian Liska was surprised by his arrest in October 2011 -- just as he'd been surprised months earlier when he learned that the Boy Scouts of America's national office had approved him as a volunteer in the first place.
"It kind of puzzled me," Liska, 38, said in a recent phone interview.
He'd applied for the post because his adolescent son was a Scout. He told Scripps he'd advised the troop's scoutmaster of his criminal history: Back in 1997, at age 22, he was convicted of having a sexual relationship with a 14-year-old girl and sentenced to 120 days in jail. Liska and the girl "actually considered themselves boyfriend/girlfriend," the investigating officer had said in court proceedings.
To this day, Liska said he doesn't know if national Scouting officials approved his application because they were unaware of his past conviction -- or if they knew about it but decided he was fit nonetheless.
"What type of criteria are they really looking for in their leaders?" Liska wondered. "Maybe they need to ... do a little bit more investigating down on their applications."
The Boy Scouts' top leaders -- responding to recent news stories about the organization's internal "ineligible volunteer files," rife with allegations and accounts of child molestation -- say it has tightened the gaps through which predators slip in.
Today , "we have a very good system of protecting kids," Boy Scouts National President Wayne Perry said in an interview with Scripps, citing measures such as criminal background checks, "intensive youth-protection training" for Scouting youths and adults, and continued use of the files themselves.
But recent cases like Liska's raise questions about how the organization screens its prospective adult leaders and volunteers.
Scripps also found evidence in court records that at least 13 Scout leaders abused Scouts within the last decade. (Liska is not counted among them; he was never accused of harming a child, and another adult always was present at the few Scouting events he attended.)
Not long after the organization's 1910 founding, the organization began developing files on individuals it deemed unfit for Scouting -- often because of allegations or evidence of sexual misconduct. A Scripps team reviewed a set of 1,881 of these so-called "perversion files," from 1970 to 1991, shared by an attorney who'd obtained them as evidence in lawsuits representing Scout victims.
With the Oct. 18 court-ordered public release of another, largely overlapping, set of files, Boy Scout officials issued a written statement expressing confidence in the current system of safeguards. They invited "any additional examination by authorities of Scouting policies, training and files to learn from our longstanding Youth Protection efforts.
Those efforts now include compulsory background checks for all leaders and staff, a ban since 1991 on adults other than parents being alone with Scouts at official activities, and a mandate, just since 2011, that any Scout leader or volunteer must report suspicious behavior to law-enforcement authorities.
The organization's leaders have pledged to review the files, kept at national headquarters in Irving, Texas, and to turn over any evidence of crimes by scout leaders.
Perry also told Scripps that the review would include whether Scout leaders had properly handled allegations of abuse: "There were instances ... where these people failed. And to the extent that they violated the law, they should be prosecuted. To the extent that they failed to follow our system, they should be removed from our system."
Boy Scout officials declined Scripps' repeated requests for specifics about its current protection program.
Liska said he was "shocked" that Boy Scout officials didn't block him from joining the troop because of his child-sex conviction. "I'm sure they looked at it," he said, "and if they didn't, something got through the loophole there."
In January, Liska -- who stocks merchandise for a living -- pleaded guilty to one count of being a child sex offender in a school zone. He was sentenced to two years of probation.
The Boy Scouts depends on a commercial background-check service instead of the more muscular, and costly, FBI criminal history database that's more effective at identifying known predators.
Problems persist beyond background checks. The organization's safety rules, such as the one prohibiting adults from being alone with unrelated youths, aren't always enforced. That has enabled some adults to isolate Scouts and molest them -- on camping, hiking and canoe trips, during "tick checks" for bloodthirsty insects.
Sometimes, it's because the person in charge is the predator.
Such was the recent case with William Hoefling, a suburban Detroit troop leader who took exceptional interest in a Scout he'd described as "shy and green." When parents raised concerns about the relationship, "I quickly told them that I was the only one that was to correct" the teen's shyness, he wrote in a Facebook message included in the court file.
On the teen's 15th birthday, Hoefling gave him a small bottle of Canadian Club whiskey before a Scout meeting, the first of a dozen times he gave the teen liquor, according to court records.
In late August 2009, he and the teen sat drinking liquor in Hoefling's van when the Scout leader grabbed the teen's genitals. Two months later, at a Scout ranch in Metamora, Mich., Hoefling lured the teen into his tent for a drink and grabbed again.
"I was livid, and because I couldn't sleep, what he had just done to me … I really wanted to go away for a bit," the teen testified.
He also was confused, he said, and stayed in the tent for another drink. Hoefling later snuggled up, wrapping his arm around the teen's shoulders. "I tried to, like, push … his arm off me, but, he -- I mean, he wouldn't get it off," the teen told the court.
The teen wasn't Hoefling's only victim. The Scout leader also showed pornography to another Scout.
Finally, in 2010, Hoefling was caught, convicted and imprisoned for crimes including child sex abuse and criminal sexual conduct. He's incarcerated in Marquette Branch Prison, in Michigan's Upper Peninsula.
Despite Scouting's increasingly stringent controls, predators have wormed their way into positions of authority.
The director of the Gerber Boy Scout camp in Twin Lakes, Mich., was caught with more than 100,000 child images of child pornography plus some sex devices. Before his arrest in 2010, Scott Allan Herrick provided alcohol to Scouts, showed them pornographic videos, hosted them for overnight stays, and "assaulted and bullied boys by holding a knife to their throat(s) as a demonstration of 'who's boss,' " Assistant U.S. Attorney Daniel Mekaru reported in a sentencing memo.
Herrick, who also served as a swim instructor at the Muskegon (Mich.) Family YMCA, was able to insinuate "himself into a position of trust and authority within two internationally renowned organizations that are dedicated to the welfare and advancement of our children," Mekaru wrote.
In court proceedings, Herrick denied that he'd ever abused children -- or sought his posts in youth groups to gain access to them. Through his attorney, Herrick declined to comment.
Herrick was convicted of three counts of attempting to produce child pornography and got a 95-year sentence. He's currently in a federal prison near Tucson, Ariz.
(Contact Isaac Wolf at wolfi@shns.com.)