Autopsy: Inmate died of severe asthma attack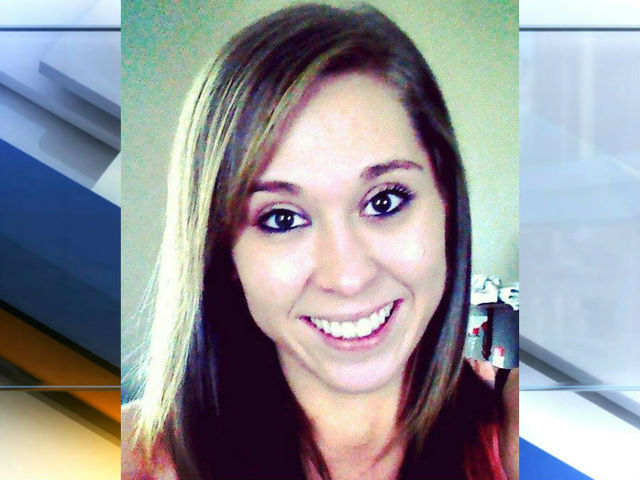 INDIANAPOLIS - The Allen County Coroner's Office has released autopsy results for Kendra Shaw, a Grant County inmate who suffered an asthma attack and died at Lutheran Hospital in Fort Wayne.
Shaw was pronounced dead May 8.
According to the autopsy released Wednesday, Shaw died from "Acute Asthma Exacerbation/Status Asthmaticus."
Michael Burris, chief investigator with the coroner's office, explained the 25-year-old woman suffered from a type of severe asthma attack that does not respond to normal treatments.
Family and friends of Shaw are demanding an investigation into her death, saying jail staff should have called the ambulance sooner.
Natalie Gann, Shaw's best friend, said the autopsy confirmed what they already knew.
"They let my best friend die right in front of their eyes," Gann said. "She didn't deserve this."
Shaw was in jail for theft and was scheduled for a pre-trial conference on June 2.
Her family said she got caught trying to steal a television from a store, and she had gotten into drugs.
Burris said whether Shaw had drugs in her system at the time of her death is not part of the public record.
"She got into a bit of trouble, but she was trying to straighten up and get things going," Patricia Thompson, Shaw's grandmother, said in May. "Nobody deserves to die like that. You might as well strangle her the way she died."
Shaw's mother, Bobbie Frazier, said her daughter called at 8:55 p.m. on May 6, saying jail staff was not listening to her request for medical help and that her inhaler was not working.
Shaw suffered from asthma attacks.
"She had a really bad one in the bedroom six months ago and I thought I was going to lose her," Thompson said.
Family members say Shaw was told to wait overnight for medical assistance.
"They told her she'd have to wait until 7 the next morning before she could get any medical attention," said Thompson.
At 5:50 a.m. on May 7, Frazier got a call from the Marion General Hospital saying her daughter was in critical condition and was being airlifted to Lutheran Hospital in Fort Wayne.
Shaw was taken off life support and pronounced dead on May 8.
"Just because she is in jail they can do whatever they want?" said Thompson. "She was 25 years old and she will never have a baby."
The Grant County Sheriff's department released some records on June 24 regarding Shaw's death but declined to talk on camera to discuss the content of those records.
The Call 6 Investigators are still waiting for additional records to be provided by the Sheriff's department.
Shaw's friends have started a Facebook page titled "Justice For Kendra Sue Pavey-Shaw."
"There was no reason for her to die," said Thompson. "All they had to do was get an ambulance, take her to the hospital and she would have lived."
Follow Kara Kenney on Twitter: @karakenney6 | Facebook: KaraKenneyNews