Family demands answers in inmate's death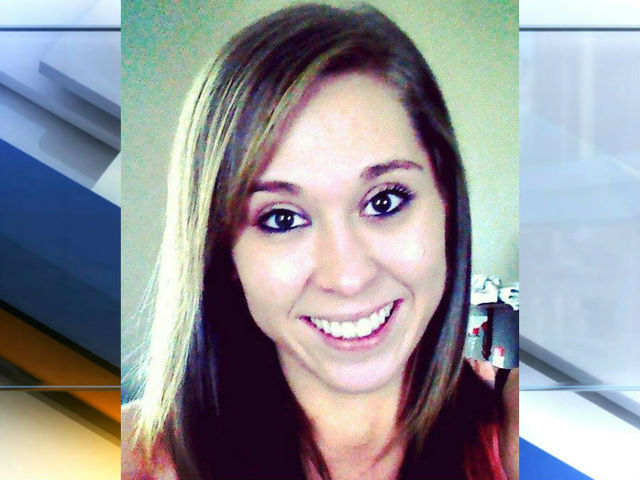 GRANT COUNTY, Ind. - Family and friends of Kendra Shaw are demanding an investigation into the death of the 25-year-old inside the Grant County Jail, Call 6 Investigator Kara Kenney reported.
"They let her die," Shaw's grandmother, Patricia Thompson, said. "She died like a fish out of water, and couldn't get any air."
Shaw was in jail for theft and was scheduled for a pre-trial conference on June 2.
Her family said she got caught trying to steal a television from a store.
"She got into a bit of trouble, but she was trying to straighten up and get things going," Thompson said. "Nobody deserves to die like that. You might as well strangle her the way she died."
Shaw's mother Bobbie Frazier said her daughter called at 8:55 p.m. on May 6, saying jail staff was not listening to her request for medical help.
Shaw suffered from diabetes and asthma attacks.
"She had a really bad one in the bedroom six months ago and I thought I was going to lose her," Thompson said.
Family members say Shaw was told to wait overnight for medical assistance.
"They told her she'd have to wait until 7 the next morning before she could get any medical attention," said Thompson.
At 5:50 a.m. on May 7, Frazier got a call from the Marion General Hospital saying her daughter was in critical condition and was being airlifted to Lutheran Hospital in Fort Wayne.
Shaw was taken off life support and pronounced dead on May 8.
"Just because she is in jail they can do whatever they want?" said Thompson. "She was 25 years old and she will never have a baby."
The Call 6 Investigators wanted to learn more and did a public records request to the Grant County Sheriff's Office for documents associated with Shaw's death, as well as whether any staff had been disciplined.
"I have no emails or memos reference Kendra Shaw," responded Sheriff Darrell Himelick in an email to Kenney. "She died in Allen County and the coroner's office is investigating her death. I have no disciplinary action occurred reference this inmate's death."
The Allen County coroner's office said results will not be completed until the final autopsy report is back from the pathologist.
"Usually it will take up to eight weeks before we have the final autopsy report," Deputy Coroner Michael Burris wrote in an email to Kenney.
Grant County prosecutor James Luttrull told Kenney he is waiting on the results of the autopsy.
Shaw's public defender, Thomas Lawson, declined to comment on Shaw's death.
Shaw's friends have started a Facebook page titled "Justice For Kendra Sue Pavey-Shaw."
Her family and friends want answers.
"There was no reason for her to die," said Thompson. "All they had to do was get an ambulance, take her to the hospital and she would have lived."
Kenney emailed, called and stopped by the Grant County Sheriff's Office asking to speak with Himelick regarding Shaw's death, but the sheriff has not responded.
Indiana State Police Sgt. Tony Slocum said they had not yet received a request from the prosecutor or the sheriff to investigate Shaw's death.
Follow Kara Kenney on Twitter: @karakenney6 | Facebook: KaraKenneyNews