GM plant cited in 2009 for welding safety issue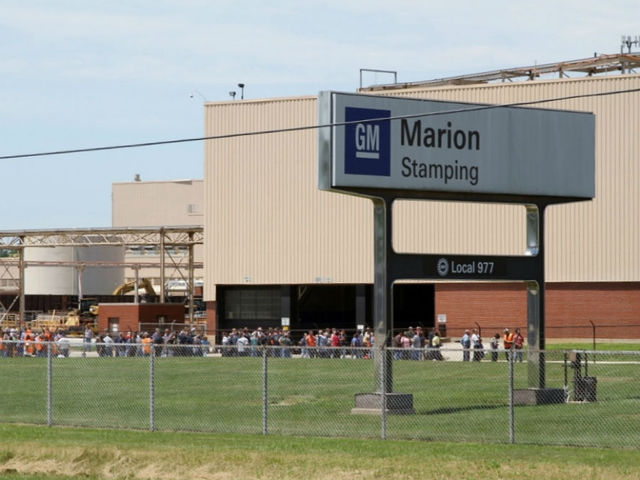 MARION, Ind. - A General Motors metal-stamping plant involved in a deadly explosion Tuesday was cited by the Indiana Department of Labor and the International Occupational Health and Safety Association in 2009 for a serious safety violation.
According to the safety order just released to Call 6 Investigator Kara Kenney, inspectors cited the Marion facility for not effectively guarding a wheelhouse 211 welder effectively when the operator placed parts into the weld fixture.
Previous: 1 dead, several injured in Marion GM explosion
The regulation is in place to prevent employees from lodging body parts into machinery during an operation cycle.
The issue was corrected during the inspection, according to the safety order.
After an informal settlement agreement, the company paid an $845 fine.
The plant was evacuated following Tuesday's explosion involving a tank of chlorine dioxide that killed 48-year-old contractor James L. Gibson and injured several others.
GM's website says the Marion plant employs about 1,600 workers and provides blanks, stampings and sheet metal assembly for vehicles to GM assembly plants across North America.
Follow Kara Kenney on Twitter: @karakenney6 | Facebook: KaraKenneyNews