Man facing murder charge in Officer Perry Renn killing has extensive criminal history
Arrest record details Major Davis Jr.'s past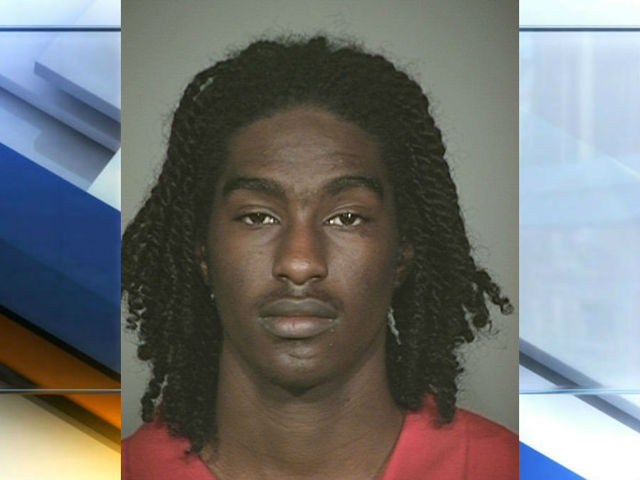 INDIANAPOLIS - A man who investigators said killed Indianapolis police Officer Perry Renn has an extensive criminal background that dates back to 2006.
Major Davis Jr., 25, of Indianapolis, was initially pronounced dead after the shootout Saturday evening, but he was revived before he arrived at Eskenazi Hospital to undergo surgery.
MORE: 6 officers in Indy fatally shot since 2001
In May 2006, Davis, then 16, was arrested on drug possession and reckless driving charges. Police said he had 1.78 grams of crack cocaine.
The officer who resulted in him being sent to the juvenile center was Greg Milburn, who was shot while on duty in May in an unrelated incident.
In March 2007, the IMPD's Dangerous Drug unit served a warrant on a home, where Davis and another man were arrested on a possession of cocaine charge.
Police also found two 7.62 SKS rifles. The other man claimed he owned the weapons.
In 2008, Davis, then 19, was arrested on a drug dealing charge.
Police said he was driving a scooter and had five grams of marijuana on him, in addition to $888 cash.
A 2010 traffic stop resulted in the discovery of a vehicle with hidden compartments. Davis was not arrested in that incident and was allowed to drive away.
Renn also had indirect contact with the Davis family 11 years ago.
Majors' father died of a heart attack, but the family blamed police for his death.
Renn was among three-dozen officers who responded to that scene on May 27, 2003.
On Sunday, Davis' aunt, who asked not to be identified, said her family was gathered at her house to celebrate the holiday weekend before the fatal encounter with Renn.
"I know Major was wrong for having that gun, and the police was just here to do their job coming on a call, and it just ended in a tragedy," she said. "I'm just sorry for both sides because everybody is hurting."
Angela Holmes said she and other witnesses watched helplessly as the incident unfolded.
"I saw everybody outside around the house, and a girl was up on the guy who had the gun and she was yelling and stuff like that -- and I guess she didn't want him to shoot or whatever," Holmes said. "But, he had it like that behind his leg, and he was probably ready to do something."
Follow Rafael Sanchez on Twitter: @rafaelontv | Facebook: RafaelSanchezNews