Parents, former supervisor testify against DCS abuse hotline
DCS will testify at Sept. 24 meeting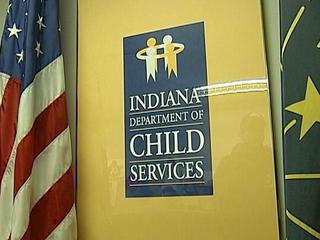 INDIANAPOLIS -
Parents, police, judges and other child advocates are calling for reform of the state's child abuse and neglect hotline.
The Department of Child Services Interim Study Committee held its second hearing Wednesday at the statehouse, and more than a dozen people testified with concerns about the hotline, which centralized in Indianapolis in 2010.
The issues raised about the hotline include wait times, 50 percent turnover among hotline workers and having to call Indianapolis, versus a county DCS office.
Teresa Etchison of Madison County testified her 3-year-old great niece died of a drug overdose despite calls for help.
"That's where our story started, is the hotline," Etchison told the committee. "I've waited 18 months to say this out loud to the legislation of the state of Indiana -- fix your system."
The hearing lasted nearly four hours.
Former DCS hotline supervisor Amber Turientine, who left the agency in 2011, testified some managers partied after hours with employees, which she said created a hostile work place and impacted children's lives.
"My concern is the lack of morale and the environment has really led to the high turnover rate," said Turientine. "Particular supervisors on many occasions would screen out reports that should have been assigned, and there was no corrective action taken."
Donna Baxter testified she is fighting to get her granddaughter back after DCS placed the baby back with her drug-addicted mother.
"DCS said this baby was never in danger," Baxter testified. "I've called the hotline to no avail. All I get is, 'you're a broken-hearted grandmother.'"
Some also expressed concern that despite complaints, they were never told about the DCS Ombudsman Susan Hoppe, an office created to investigate DCS.
Others questioned whether it was a conflict of interest that Hoppe and DCS Director James Payne were both appointed by Gov. Mitch Daniels.
"There's not a checks and balances of the DCS offices," said Etchison.
Members of the DCS interim study committee, which is made up of mostly lawmakers, vowed to consider changes to DCS and the hotline.
DCS did not offer any testimony at Wednesday's hearing, but they will answer questions from state lawmakers at the next meeting Sept. 24.
Committee co-chair Rep. Cindy Noe denied Democrats' request to hold the remaining four hearings around the state of Indiana.