Richmond Hill explosion suspect reaches deal with prosecutors
Monserrate Shirley previously pleaded not guilty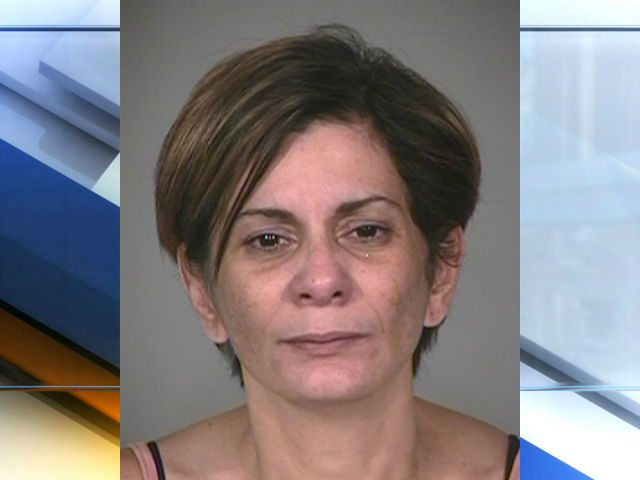 INDIANAPOLIS - One of three suspects in the deadly 2012 Richmond Hill explosion has reached an agreement with prosecutors, Call 6 Investigator Rafael Sanchez confirmed Friday.
Monserrate Shirley faces 54 charges, including murder and arson, for the November 2012 explosion that killed two of her neighbors and wrecked dozens of houses in the Richmond Hill subdivision on the city's far south side.
Specific details of the deal have not been released, but the Marion County Prosecutor's Office was expected to release more information Friday afternoon.
Change of plea hearing set for 1/20 for Monserrate Shirley in Richmond Hill explosion case. More info available after hearing.

— MCPO (@MCProsecutors) January 16, 2015
Peg McLeish, an MCPO spokeswoman, told Sanchez she couldn't confirm anything Friday morning.
SPECIAL SECTION | Indianapolis Explosion
Shirley's former boyfriend, Mark Leonard, and his brother, Robert Leonard, have also been charged in the case.
Prosecutors said the trio plotted to fill Shirley's home with gas and ignite it using a microwave timer, killing neighbors Dion and Jennifer Longworth, leveling five homes and causing $4 million worth of damage in the neighborhood.
The three were charged with two counts each of murder, one count each of conspiracy to commit arson, 33 counts each of arson, a Class B felony, and 12 counts each of arson, a Class A felony.
The suspects face life in prison without parole if convicted. All three previously pleaded not guilty.
In an August 2013 request for a separate trial, Shirley's legal team argued that the other two suspects were the ones with the motive and experience to trigger a blast.
PREVIOUS | Monserrate Shirley claims abuse, wants separate trial
Shirley's lawyers said Robert Leonard was not new to insurance scams. They said he was involved in schemes where he would target intoxicated people leaving a bar, and then he would allegedly drive in front of them, slam on his brakes, and file an insurance claim.
Shirley's attorneys also argued that she was trapped in a physically and emotionally abusive relationship with Mark Leonard, and she was powerless to stop the plot.
Mark Leonard is scheduled to go on trial in June in South Bend.
This is a developing story. Watch RTV6 and check back here for updates.