Child grazed by bullet on Indy's north side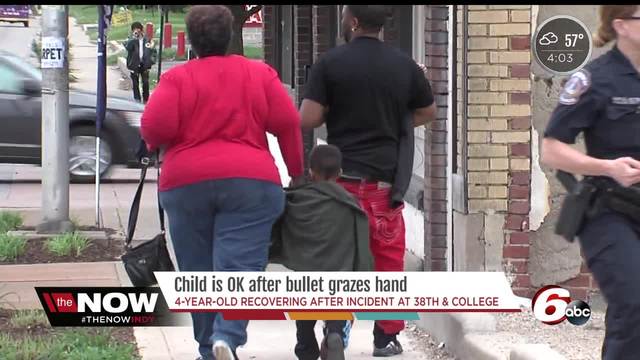 INDIANAPOLIS -- A child is in good condition after they were grazed by a bullet on Indianapolis' north side Friday morning.
The shooting happened near the intersection of 38th Street and College Avenue shortly after 1 p.m., police say.
The 4-year-old and another child were sitting in a parked vehicle when one found a gun. The gun went off, grazing the 4-year-old's hand.
The child was not taken to the hospital.
No further information is available.