Indiana farmer uses hot tub to save baby cow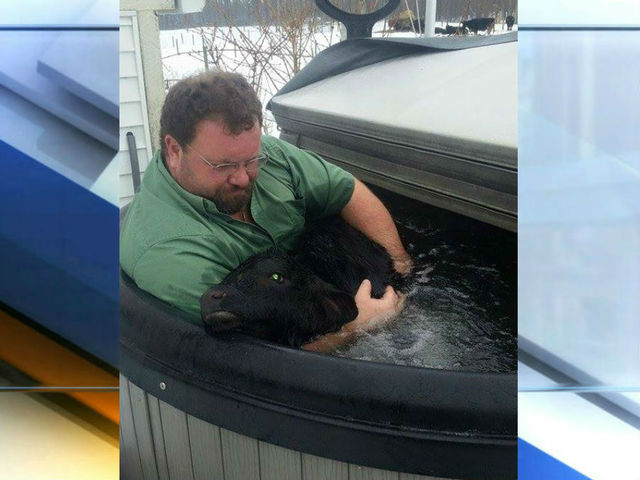 ROSSVILLE, Ind. - A Carroll County farmer took matters into his own hands to help save the life of a baby cow.
Dean Gangwer discovered a newborn calf in a snowbank this week. The third-generation farmer said he must have missed one of his cows give birth.
"She decided to go off by herself, which a lot of cows do, they want to be alone, big old pile of snow, I found this calf laying in there," Gangwer explained.
He could tell the animal was in danger -- the calf's body temperature was extremely low, he was barely breathing and he could hardly keep his eyes open.
Gangwer managed to get the calf -- now named Leroy -- in the back of his truck and took him home. Once home, the pair sat together in a hot tub. Although it was unconventional, Gangwer hoped it would help bring Leroy's body temperature back up to normal.
"I jumped in fully dressed, held Leroy up so he didn't drown, and him and I had a nice bath for an hour, so we both came out warm and I think the end story's gonna be great for him," Gangwer said.
After getting out of the hot tub, Gangwer took Leroy inside his home to dry him off. Then he wrapped the animal in electric blankets to help warm him up even more.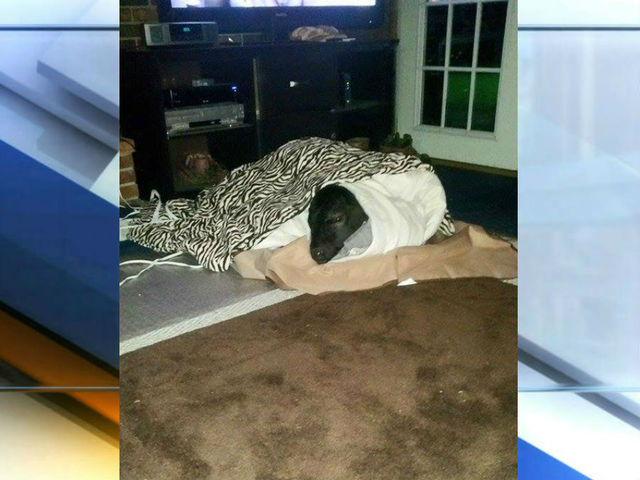 A day and a half later, Leroy's body temperature was back to normal and he even nursed for the first time Friday morning.
"Leroy's officially done hot-tubbing. Some sunbathing is definitely in his future out in the grass, but definitely his hot tub days are done," Gangwer said.
Gangwer said Leroy was getting stronger by the minute and he should be joining the rest of the herd soon.
RELATED:
Three dogs rescued from partially frozen ponds
One-pawed cat found frozen ready to find new home