Red Lobster adds chicken, salads to new menu
Chain has been struggling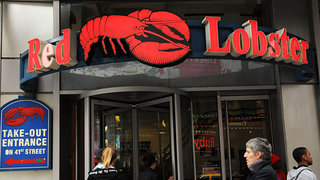 NEW YORK - Red Lobster isn't just for the seafood lover in you. It's also for the chicken lover.
The Red Lobster chain is giving its menu a makeover. In addition to chicken, the chain is adding more salad and vegetable options.
Red Lobster has been struggling in recent months. In an effort to boost business, the chain is increasing the number of lower-priced and lower-calorie selections, too.
The new menu is being rolled out in a couple of weeks.