Indiana Department of Education releases school grade report
61 percent of Indiana's schools received A or B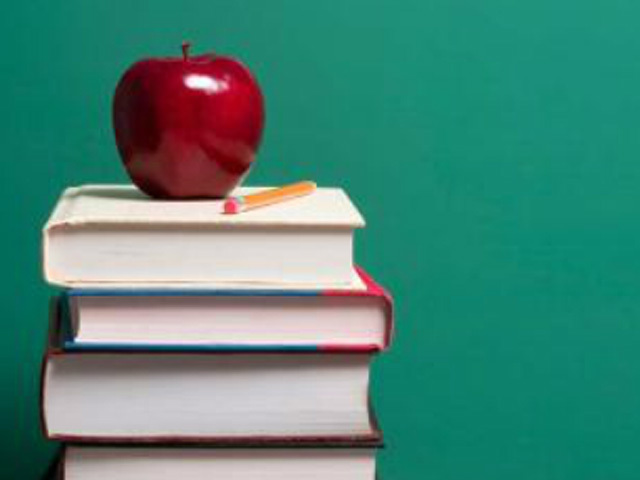 INDIANAPOLIS - The Indiana Department of Education released performance rankings Wednesday for the 2011-2012 school year, delineating how individual schools are measuring up.
Superintendent of Public Instruction Tony Bennett said that 61 percent of schools earned As or Bs, and more than 20 percent of schools earned Cs. Nearly 19 percent of schools earned a grade of D or F.
Bennett said the scores show that students and teachers are actively working to reach state goals.
"These fair and comprehensive measures of school performance demonstrate that school leaders and teachers are focusing on the skills our students need to succeed in their academic and professional careers," Bennett said. "The results of our new approach to grading schools are already making a measurable difference in student performance, and Indiana's educators should be celebrated for their hard work and success."
According to the report, many schools made an improvement.
Twenty-eight schools receiving Fs in the 2010-2011 school year earned Cs or higher in 2012. Of those schools, eight moved from an F to an A.
Since 2009, the state has spent $128 million to assist low-performing schools in implementing comprehensive improvement plans.
Broad Ripple Magnet High School for the Performing Arts in Indianapolis Public Schools moved from an F to a B ranking. Last year, the State Board of Education intervened in the school after it was an F school for six years in a row.
"I believe what we are seeing is teachers, schools, school leaders answering to accountability, looking at this information utilizing it to drive school performance and I think that is very positive," Bennett said.
Glenda Ritz, who is challenging Bennett in next week's election, doesn't agree with the ranking model.
"We're not labeling just schools, we are labeling everyone in the school. Everyone in the school is labeled a failure and is going to have to deal with that when they graduate from our schools," Ritz said. "I do not believe that is an appropriate model that we should be using. We should be providing the support systems necessary for schools, putting them in improvement categories as need, but we should be able to provide the support without the stigma of having a C, D, or F school."
The Indiana Growth Model tracks the progress of students from year to year and recognizes dramatic gains in proficiency regardless of whether students pass or fail a test.
The Pike Township superintendent sent out a letter to parents slamming the state's A through F accountability system, calling it flawed.
Other superintendents, the Indiana Chamber of Commerce and researchers at Butler University also have concerns, one being that the system makes Hoosier schools look worse than they really are.
Dr. Katie Brooks, a former school teacher and current associate professor with Butler University, analyzed Indiana's A through F accountability system and said it places too much emphasis on performance and not enough on growth.
"There's some serious validity issues and reliability issues with using standardized test scores for school and teacher accountability," Brooks said.
Brooks said data shows the system used by Indiana has no impact on student achievement.
"I think it's a flawed system and it's educational malpractice, because if you go to a doctor and they have all their conclusions based on one test, if they give you an EKG and tell you you're fine, that'd be malpractice," she said.
Dr. Vic Smith, a retired educator with 40 years under his belt, spent three years analyzing Indiana's accountability system.
"The biggest problem is it's undervaluing Indiana schools. It's just miscalibrated," Smith said. "Florida gives 6 percent of their schools Ds and Fs, and we give 18 percent of our students Ds and Fs."
Smith said data shows Indiana outperforming Florida in national data.
"There's no reason Indiana would be three times worse than Florida," Smith said.
Superintendent of Public Instruction Tony Bennett denied the grading system is unfair to students and teachers.
"Do we think these are absolutely perfect? No," he said. "I don't think anyone can make the argument the state's being unfair to anyone."
Smith said labeling a school as a D or F could have negative consequences for bringing jobs to Indiana.
"This system needs to be revised to give a clearer picture of Indiana schools," Smith said.
The Department of Education also released a statement in response to critics saying they're celebrating, not playing politics.
A spokesperson said the accountability system was thoroughly vetted and approved through the state's rule-making process.
To view the full list of DOE school rankings, click here. (Best viewed in Microsoft Excel).