Embattled Financier Drawn Into Police Scandal
Tim Durham Listed As Witness In Ghost Employment Case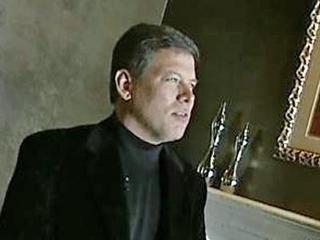 A high-profile Indianapolis businessman whose companies are the subject of an FBI investigation may also have links to
accusations of ghost employment by two New Castle police officers
.Tim Durham, whose financial offices in downtown Indianapolis and Akron, Ohio, were raided Tuesday, is listed as a state witness in the case,
6News' Rafael Sanchez
reported.
Images:
Inside Durham's House
Lt. James Heffernan, 39 and Patrolman Matthew Patterson, 38, along with Henry County Community Correction Director Doug Sheets, 57, were arrested last week on preliminarily charges of ghost employment, corrupt business influence and official misconduct.Heffernan and Patterson worked part time for Henry County Community Corrections, with Heffernan serving as the assistant director of the facility. Both were hired by Sheets, a retired state police detective.Investigators said the three men golfed at a nearby country club, gambled at Hoosier Park in Anderson, went to sporting events and visited friends, all while clocked in at their corrections jobs.John Tompkins, who is representing Durham, is also representing Heffernan and Patterson in their case.He said Durham is connected to the New Castle case because off-duty officers often worked at his home."Mr. Durham has events at his home where he hires private security. Frequently, private security is off-duty police officers," Tompkins said.
Tim Durham
But Tompkins could not explain why Patterson was seen in possession of a Hummer SUV registered in Durham's name.Court documents in the case against Patterson also indicate that the officer's GPS system showed that he was at Durham's sprawling mansion on Geist Reservoir while he claimed on his time sheet that he was checking on people on house arrest.Sources within Henry County Community Corrections told Sanchez that the agency did not have anyone on house arrest that day with the 30,000-square-foot home.Both Heffernan and Patterson have been placed on unpaid administrative leave.The board overseeing the Henry County Community Correction facility will meet Wednesday behind closed doors before making any public statements on the official status of the men accused of ghost employment, official misconduct and corrupt business influence.