Local woman receives gift of clear hearing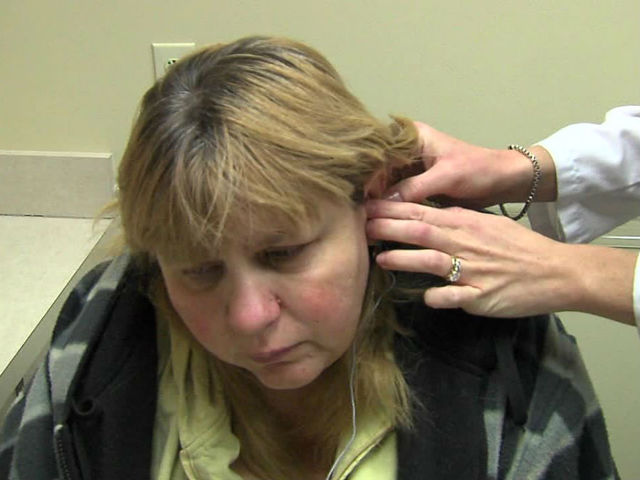 INDIANAPOLIS - A 44-year-old woman cried tears of joy when she learned she would receive what many take for granted -- the gift of clear hearing.
Billie Jones was nominated by her husband and daughter for Whisper Hearing Centers 'Hear for the Holidays' campaign.
Jones' family wrote letters, explaining her sadness and struggles that were linked to her hearing loss.
"I hear my little grandson, he's learned that I can't hear. He'll yell Mema and he'll start talking normal and I can't understand what he's saying. It just breaks my heart," Jones said.
Jones was one of three people selected for free hearing aids and exams from Whisper Hearing Centers.
"When I see patients that hear or hear better for the first time, it's a really wonderful experience. Especially when they get them. But when they come back too -- and they come back and say, 'I didn't realize how much I was missing,'" doctor of audiology Lindsay Merrick said.
Jones said this is the best Christmas gift that she has ever received because it will change her life.
"I just feel like I am being blessed right now," Jones said.
The staff at Whisper Hearing Centers said this is their way of giving back to the community this holiday season.
Experts hope to raise awareness about the difficulties of hearing loss and the need to have it addressed.
Follow Julie Pursley on Twitter: @juliepursley6 | Facebook: JuliePursleyNews