Muncie native adopts girl from Ukraine amid civil unrest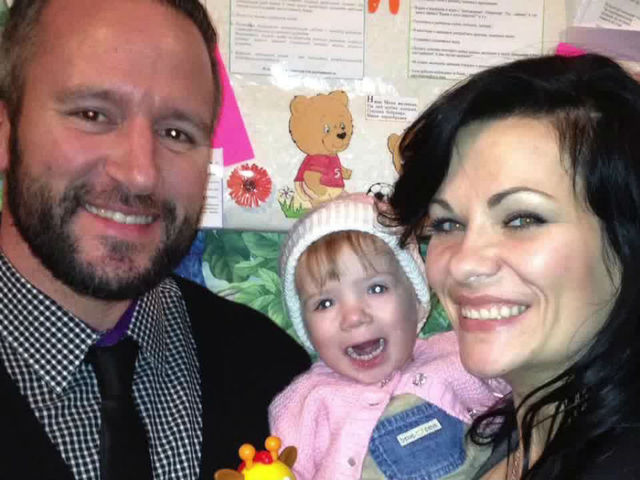 A Muncie native risked her own safety in order to complete her family through adoption -- and bring her daughter home.
Tech Sgt. Jamie Meadows-Valley is in the U.S. Air Force and is stationed with her husband in Idaho.
She left last year to complete their adoption in one of the most unstable areas of the world.
"When Ern and I first met, we decided that adoption was going to be a route that we wanted to take," Meadows-Valley said.
Meadows-Valley and her husband, Master Sgt. Ernie Valley, both in the Air Force, started looking in Russia, not knowing Vladimir Putin would throw in a road block by signing a law banning U.S. families from adopting Russian children.
"Ban makes me think negatively, but for Ernie and I, we discussed our options and decided it doesn't have to be negative," she said.
The couple redirected their sights to Ukraine in late 2013. Violence in the region began to erupt, shaking nerves, but not breaking spirits.
"Of course I was concerned that something would happen and our adoption would halt while we were there or soon after, but we received nothing but help," Meadows-Valley said.
Now their little girl, 2-year-old Sandie, is home with her mom, dad and two brothers as she heads down a new road with a loving family.
"We're happy to have her home and we're happy for our other children to be happy with that as well," Valley-Meadows said.

Sandie was born with a cleft palate and a heart defect. She has had one open-heart surgery and will likely require more.
Her parents said they will be there for her every step of the way.
Follow Chance Walser on Twitter: @chancewalserrtv | Facebook: Chance Walser