Monserrate Shirley claims abuse, wants separate trial
Trial for 3 suspects set for June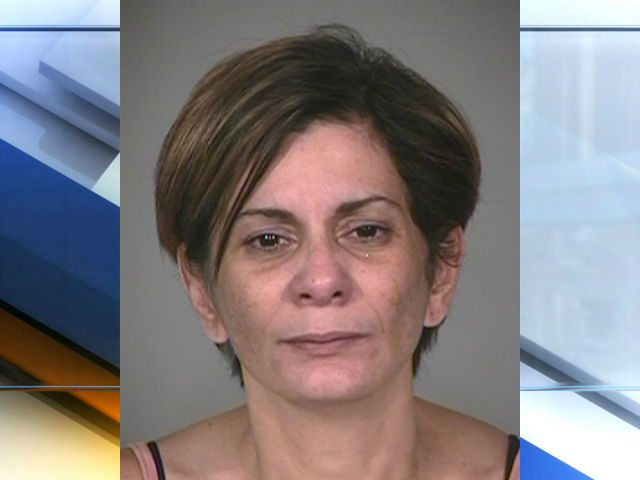 INDIANAPOLIS - Attorneys for an Indianapolis woman whose south side home exploded said she was abused by her co-defendant boyfriend and powerless to stop the blast that killed two neighbors.
Lawyers for Monserrate Shirley filed papers that said she should be given a separate trial because she had no control over her fate while dating Mark Leonard.
Shirley's legal team plans to argue that Leonard is the one with the motive and experience to trigger a blast.
The motion filed by her attorneys said there is no evidence that Shirley was part of the scheme to hire someone to murder a witness.
"Mr. Leonard was the sole creator of this idea. Therefore, it is not a part of the scheme of crimes in which Mr. Leonard and Shirley are jointly charged," the documents said.
Her attorneys argued that Leonard has faced past charges of insurance fraud.
"The facts as alleged and laid out by the State seem to lay most of the culpability on the Leonard brothers as the masterminds behind the explosion with the intent to ultimately collect insurance money on the house," the motion said.
The court documents said that Shirley would need a separate trial because Leonard's lawyers would not want that evidence introduced at trial.
Her lawyers plan to show that Leonard scammed her out of money and had a history of committing insurance schemes involving vehicles.
The documents said that Leonard deliberately sold a car with a bad air bag to a woman who later died in a car crash. Lawyers said he also fled to South Carolina for five years under the name Marcius Arelius.
Shirley's attorneys said they will prove that she was being trapped in a physically and emotionally abusive relationship with Mark Leonard.
"Her history of being abused goes back to childhood and having been abused by a dominating father," the documents said. "This was the cornerstone of Shirley's psychological and sociological development that carried over through her entire adulthood."
Her attorneys also argue that Shirley's first marriage in Puerto Rico was abusive.
"Her history made her extremely vulnerable to ignore the obvious with Mark Leonard and fall completely under his control after he wooed her," her attorneys said in the motion.
Shirley and Leonard lived together and face charges of murder, arson and insurance fraud. Leonard's brother, Robert Leonard, is also charged in the case.
Shirley's lawyers said Robert Leonard was not new to insurance scams. They said he was involved in schemes where he would target intoxicated people leaving a bar, and then he would allegedly drive in front of them, slam on his brakes, and file an insurance claim.
The three suspects in the case face life in prison without parole for the for the Nov. 10 explosion in the Richmond Hill subdivision that killed two people and injured dozens of others. The explosion also damaged dozens of homes.
All three defendants are set to appear in court Wednesday afternoon. The trial is set for next June.
Follow Rafael Sanchez on Twitter: @rafaelontv | Facebook: RafaelSanchezNews
Follow Ebone Monet on Twitter: @ebonemonet26 | Facebook: Ebone Monet