17-year-old from Columbus killed in crash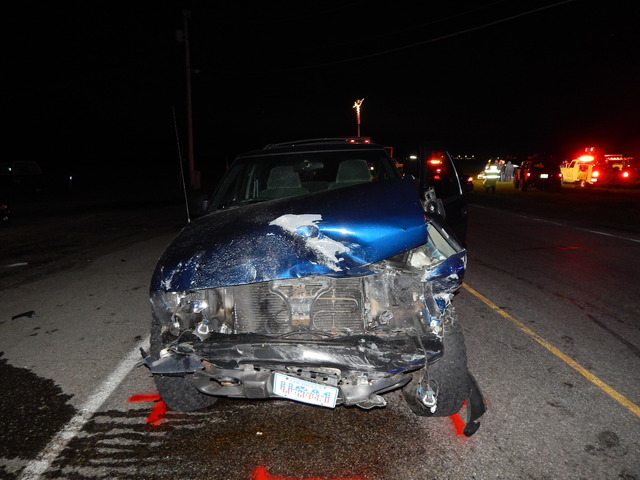 COLUMBUS, Ind. -- A 17-year-old died in a three-vehicle crash shortly before midnight Thursday in Bartholomew County.
It happened at the intersection of CR 550 N and Marr Road.
State police say a car driven by Keegan Phillips,17, of Columbus, was headed east on CR 550 N toward the intersection of Marr Road.
They say Phillips stopped at a stop sign before pulling into the path of an SUV driven by Sheila Lee, 47, of Columbus, that was headed south on Marr Road.
Lee's SUV then hit another SUV driven by Amy Fetter, 44, of Columbus, that was going north on Marr.
Phillips was pronounced dead at the scene.
Three of his passengers - Blake Sinclair, 18, Rachel Turner, 18, and Tierra Miller, 19 - were taken to Methodist Hospital in Indianapolis with serious injuries. Miller's injuries are believed to be life-threatening.
Lee and Fetter with both treated for minor injuries at Columbus Regional Hospital.
Sinclair's sister Courtney said her brother still doesn't know his friend is dead.
"I know once he comes back, that is the first thing he is going to ask: Where is Keegan?" she said. "Because that is his brother, you know what I mean?"
Authorities say they don't know why Phillips pulled in the the path of Lee's SUV.
Vehicles on Marr Road at that location have the right of way and aren't required to stop.
Troopers say it's not clear if drugs, alcohol, or speed played a role in the crash.
They also don't know if anyone involved in the crash was wearing a seatbelt.
The investigation is ongoing.