2 deaths at western Indiana home from hypothermia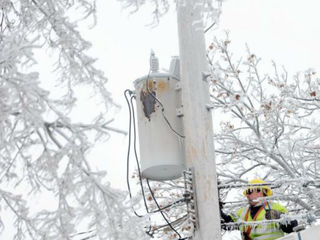 TERRE HAUTE, Ind. - Authorities say a couple whose bodies were found in a rural western Indiana home died from hypothermia over the winter after they chose to live without electricity to their house.
The Vigo County coroner ruled that the deaths of 51-year-old Daniel Young and 53-year-old Donna Young were accidental. Police found their bodies in late April after a relative called concerned about their safety.
Coroner Susan Amos tells the Tribune-Star (http://bit.ly/1kNvynH ) she believes the Youngs died in February.
Sheriff's Chief Deputy Clark Cottom says the couple declined assistance to keep electricity turned on to their house about 10 miles south of Terre Haute.
Deputies found a gas-powered generator in the garage that was turned off. Both Youngs were wearing winter clothing, and Daniel Young was found wrapped in blankets.
------
Information from: Tribune-Star, http://www.tribstar.com