Acting US attorney targeting gun-related crimes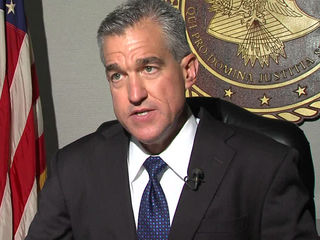 INDIANAPOLIS - Gun crimes and public corruption are the top two priorities for the acting U.S. attorney in Indianapolis
Josh Minkler is now the area's top federal law enforcer after Joe Hogsett stepped down last week.
Minkler was previously the number two guy in the office. The Indiana University School of Law and Wabash University graduate said his team is keeping its focus on gun-related violence and working with local and state police and prosecutors.
"They told us they wanted use of the federal hammer on violent crime, specifically focusing on individuals who commit violent crimes with firearms. That's our number one commitment," Minkler said.
Minkler can serve as acting U.S. attorney for 210 days. President Barack Obama has seven months to make an appointment.