Amanda Blackburn's dad has a message for the men accused of killing his daughter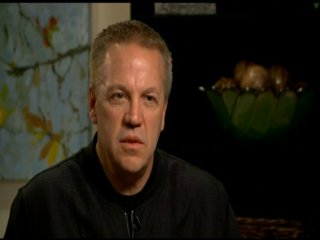 INDIANAPOLIS -- Amanda Blackburn's dad talked to the media about his daughter for the first time since she was killed in her Indianapolis home earlier this month.
"I had a lot of dreams and a lot of looking into the future. What could things and how awesome life is going to be into the future," Phil Byers, Amanda Blackburn's dad said.
RELATED | Amanda Blackburn murder: Prosecutor files for sentence enhancement
Byers, who is also a pastor in Elkhart, went on to say, "You just don't think that your kids are going to go before you."
IMPD detectives say two men, Larry Jo Taylor Junior and Jalen Watson, were the last faces Amanda saw before she was beaten and killed by a gunshot in her Indianapolis home.
She died the next day in the hospital.
A probable cause affidavit says Taylor and Watson stole a car and drove around with another suspect in search of houses to break into so they could get money.
TIMELINE: The murder of Amanda Blackburn
Shortly after the suspects were arrested, Byars talked to the media for the first time after his daughter's murder.
"I have had a hard time with feelings of anger to tell you the truth," Byers said, "Shame on you. You've taken something very dear to us without cause."
But that is not the only message he has for men accused of killing Amanda.
"What God wants from people is to repent of their sin and give their heart to Jesus. That's what I'm supposed to be telling everybody that lives in this world. I'm supposed to share the good news of Jesus Christ."
PREVIOUS | Blackburn murder suspects in court Tuesday
----
Download the free RTV6 app to get the latest news on the go and receive alerts to your phone
Sign up to have the latest news headlines delivered straight to your email inbox