Avon home eaten away by flames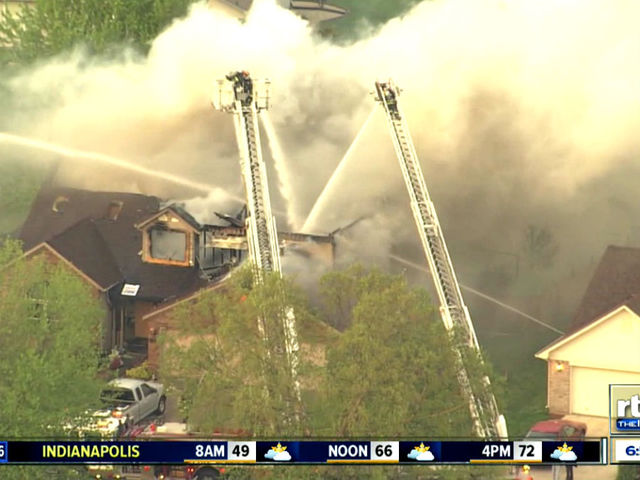 AVON, Ind. - A fire ripped at a home Tuesday morning in Avon as crews attempted to bring the flames under control.
Dispatchers said just after 6:30 a.m. Tuesday, crews headed to a home in the 8400 block of Skippers Court (see map below).
No injuries have been reported yet, although it was said to be a powerful fire.
Avon Fire Department spokesman Jerry Bessler tells RTV6 there was a fire Monday at the same residence. Firefighters put it out, only to return Tuesday morning as the fire rekindled.
The house was unoccupied both days.
Skycam 6 flew over the smoky scene, as you can see in the image with this story.
Watch RTV6 and check back here for more.
Can't see our map? Tap or click here.