Elderly woman dies after car and train collide in Edinburgh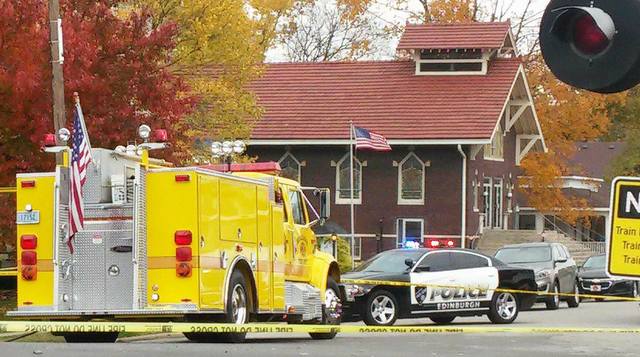 EDINBURGH, Ind. -- An elderly woman died following a collision between a car and train in Edinburgh on Monday afternoon.
Edinburgh Police Chief David Mann says the train hit the woman's car as it was headed east on E. Main Cross St. around 12:30 p.m.
The car landed on the control box for the crossing. The train stopped a short distance north of the crash site.
"It sounded like something was coming through a wall," said witness Bubba Driscoll. "Her whole face was covered in blood and people tried to open her car door but couldn't. They had to cut it open."
The woman was taken to Johnson Memorial Hospital, where she later died, according to the Johnson County coroner. They expect to have an autopsy performed Tuesday.
Police say lights on the railroad crossing sign were flashing when her car approached the tracks.
According to Indiana Operation Lifesaver, from 2010 - 2014, more than four dozen Indiana drivers were killed and 200 were hurt at railroad crossings.
More news from Bartholomew County
Top Trending Videos