Billionaire helps open new natural gas facility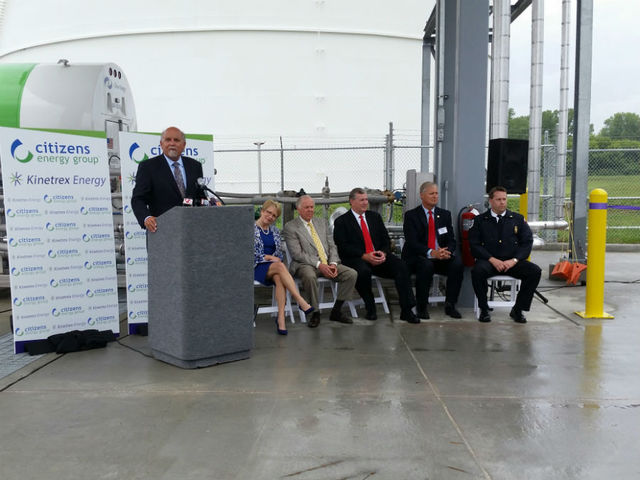 BEECH GROVE, Ind. - Billionaire T. Boone Pickens made his fortune in oil, but the financier is now an advocate for alternative energy.
Pickens helped open Kinetrex Energy in Beech Grove on Wednesday. It is central Indiana's second liquefied natural gas facility.
Pickens has been advocating his plan for using U.S. energy sources to wean the U.S. off of its dependence on foreign oil.
"It's cleaner, cheaper and it's domestic. It should happen and it's going to happen. You've got Cummins here, you've got everything in the state and you've got the leadership to make it happen," Pickens said.

Pickens is also a supporter of wind and solar technology, but says he doesn't believe the U.S. can stop using fossil fuels as quickly as the Environmental Protection Agency would like.