Bisard blood to stay in Indy for alcohol testing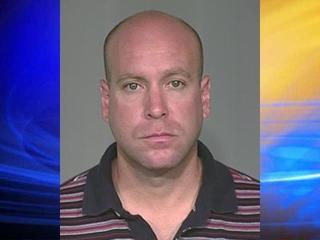 INDIANAPOLIS - A vial of Indianapolis police Officer David Bisard's blood that was mishandled after 2010's fatal crash won't be headed out of state for testing after all.
In July, a judge ordered the blood and DNA samples be sent to an independent lab in Texas to be tested for alcohol.
But the lab informed Bisard's attorneys that to accommodate their expert witnesses, the facility would have to close to other business for a day at a cost of $8,000 to $15,000.
"Clearly, they wanted us to incur an expense that was A, an unreasonable expense, and B, was not an expense that should be borne by the defense, because it's the state that wants to test that evidence," said attorney John Kautzman.
At a hearing Thursday, it was decided that the blood would be kept in Indianapolis and tested at the Marion County Crime Lab.
The prosecution has asked that a toxicologist, in addition to the lab's chemists, be on hand to assess the effect of several months that the blood was left unrefrigerated.
"While I have confidence in the crime lab, we wanted a toxicologist hands on. That's what we asked for," said Deputy Prosecutor Denise Robinson. "That being said, I'm confident we'll get an accurate reading."
Bisard faces a reckless homicide charge for the August 2010 accident when his police cruiser slammed into a group of motorcycles, killing Eric Wells, 30, and injuring two others.
In the aftermath of the crash, testing of one vial of blood showed Bisard's blood-alcohol content was 0.19, police said, but the test was dismissed because the blood draw did not follow police protocol.
A second vial of blood was placed in police custody, but it was discovered earlier this year that it had been moved from the police property room and left unrefrigerated for months.
Wells' father was at Thursday's hearing, along with Mary Mills, who was seriously injured in the crash. They're frustrated the case is taking so long.
"I think if Bisard would grow a set of (expletive) and actually man up, we wouldn't have to go through all this two years later," Mills said.
The judge has given both sides another month to contact the crime lab, get their expert witnesses on board and then have the blood tested. The next hearing is scheduled for Oct. 11.