Broad Ripple residents discuss parking changes to reduce congestion, crime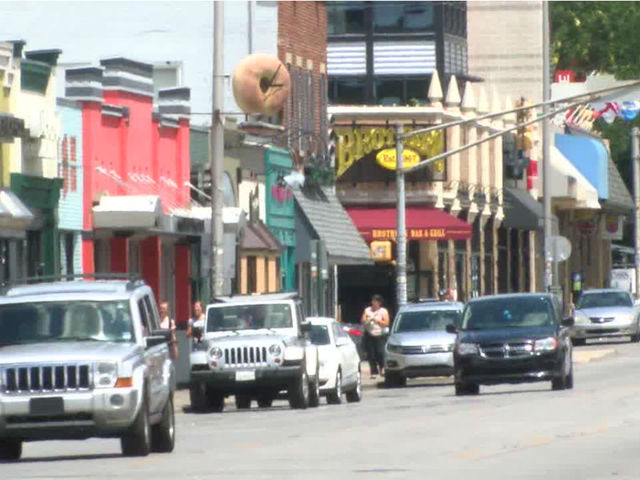 INDIANAPOLIS - Police have been focusing on Broad Ripple in recent weeks after seven people were shot last month. City and village officials were holding public meetings about how to make the area safer.
The Broad Ripple Village Association and the Department of Public Works held a meeting Monday to discuss proposed parking restrictions on some Broad Ripple streets.
The proposal suggests restricting weekend parking along streets that become highly congested at night.
DPW officials said they are seeking public input about reducing the amount of street parking by about 500 spots.
That could drive traffic to the area's new parking garage, reduce congestion for residents and reduce vandalism and other residential crime that has been a problem in the past.
The reaction to the proposal was mixed.
"I'm not especially in favor of it because I live south of here a little bit and need to drive up here and park at night and I'm not wowed about having to pay for parking," resident Martha Graves said.
"I support the restrictions, especially for the neighbors, so that they have parking and so they can feel safe in their neighborhood," resident Terri Jump said.
Since the shooting a month ago, new security efforts have included closing Broad Ripple Avenue during the overnight hours on weekends and putting up temporary surveillance cameras.
The cameras were removed, but the BRVA was trying to raise money to install permanent cameras.
Follow Chance Walser on Twitter: @chancewalserrtv | Facebook: Chance Walser