Carmel plans $23 million expansion of Monon Greenway
CARMEL, Ind. -- The city of Carmel announced Tuesday a $23 million expansion plan for the popular Monon Greenway which runs through the heart of the city.
The new path, named Monon Boulevard, would transform the current 12-foot path through the city into a multi-faceted 140-foot wide right-of-way section that runs from City Center Drive to 1st Street Southwest.
The project would include dedicated lanes for cycling, buffer zones, sidewalks, green spaces, one-way streets with additional parking on either side of the trail and a new plaza at near the Allied Solutions corporate headquarters.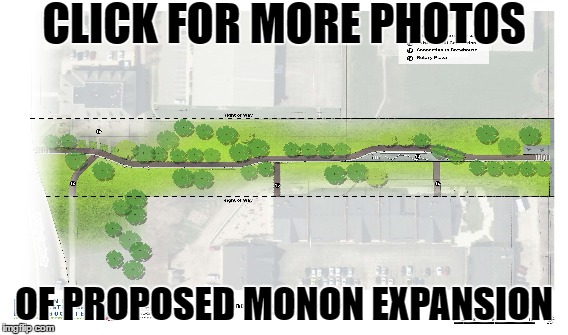 The estimated cost of the Monon Boulevard and Midtown Plaza projects ranges from $20 million to $23 million. Carmel Mayor Jim Brainard said those funds would come from a variety of sources including bonds and developer commitments.
"This new expanded Monon Boulevard will quickly become a major epicenter of activity in Midtown and the Arts & Design District; a place where our residents and visitors will be able to take a stroll after a show at the Palladium, walk or bike to dinner or spend a Saturday afternoon with their children and pets on the trail or in one of many new green spaces and plazas," said Mayor Brainard. "It is also designed to function as a corridor for many who will live and work in this area, providing a safe way to commute to their jobs or take a short walk to the market."
The project could begin as early as July of this year and will take roughly 12 months to complete.
RELATED | Study: Carmel named no. 1 place to live in Indiana | Children's Learning Adventure opens in Carmel | Carmel's City Center expanding again