DPS targets animal fighting across Indianapolis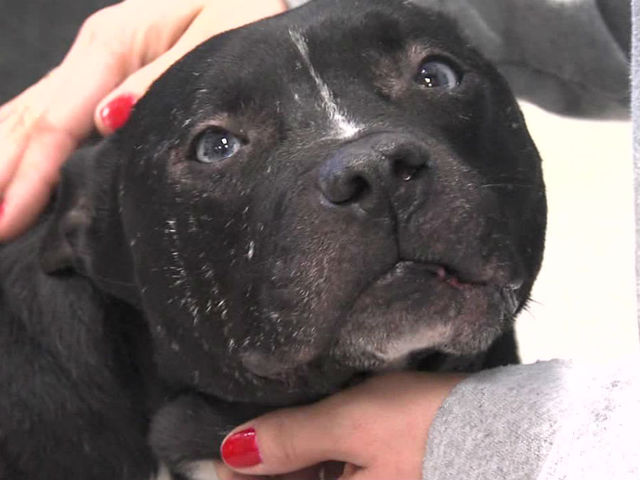 INDIANAPOLIS - The Department of Public Safety has vowed to aggressively pursue individuals who engage in animal fighting.
That strategy is one more element in the city's overall plan to fight crime in six of the city's most challenged neighborhoods.
Animal rescue groups said dog fighting occurs in all of Indiana's 92 counties. The Humane Society of the United States estimates that 40,000 people follow organized dog-fighting circuits across the country while more than 100,000 people engage in dog fighting on neighborhood streets.
"I think there's been improvement. There's been good work done over the past two years, but I think we need to expand on that and really focus in on complaints about dog fighting," Director of Public Safety Troy Riggs said.
While making up less than five percent of the city's population, the six targeted neighborhoods accounted for nearly 14 percent of all complaints going to Indianapolis Animal Care and Control.
"We're already building a better relationship with officers at IMPD, with Code Enforcement and with the Marion County Health Department because all of us can come at this with a different perspective," IACC director Dennis Papenmeier said.
In the State of Indiana, it is a felony to possess or train a dog for the purpose of animal fighting. Animal welfare advocates say there are far greater reasons to make dog fighting a priority in Indianapolis.
"A lot of times there are children in the household that are watching this type of abuse towards animals. And it's proven that violence against animals is a precursor towards violence against humans. So, we're really concerned about the repercussions this will have in our community," said Shawna Ping with Casa Del Toro Pit Bull Rescue.
Frankie, the 9-year-old pit bull pictured above, has been rescued twice -- once for animal cruelty and a second time from an animal fighting case where his handlers tethered him to a chain and used him as a bait dog for eight other pit bulls. His teeth were filed down so he could not fight back.
"Those little white marks you see all over him, those aren't gray hairs, they're scars. There's not one square inch of his body that's not scarred. This is the oldest living bait dog I've seen since I've been here," said Terri Milton with IACC.
Experts said people who engage in animal fighting are usually involved in other crimes like drugs, firearms and illegal gambling.
Riggs was currently contemplating adding another sworn police officer to the ranks of Animal Care and Control.
Follow Jack Rinehart on Twitter: @jackrinehart6