Community shares ideas to fight crime in Broad Ripple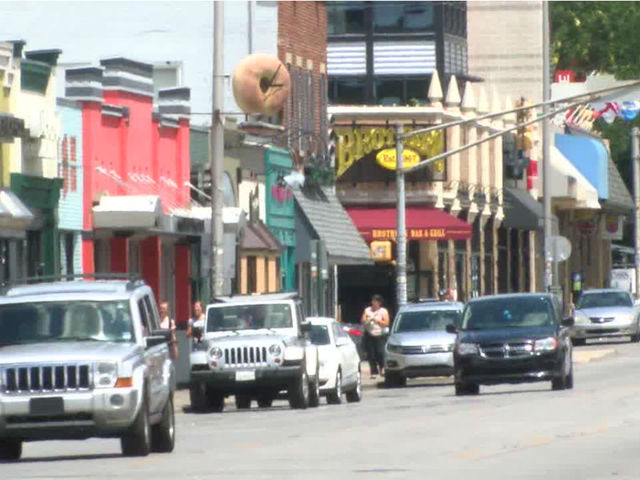 INDIANAPOLIS - Police have implemented new security tactics following a violent weekend in Broad Ripple, but residents in the community have ideas of their own to combat crime.
Officials with the Broad Ripple Village Association said the rise in crime has tarnished their reputation, affected their ability to do business and impacted the quality of life.
At a BRVA meeting earlier in the week, stakeholders voted for ideas they want to see implemented for a safer area.
MORE: Broad Ripple Ave. closes to traffic on weekend nights | Extra security cameras installed in Broad Ripple
The idea that earned the most votes was enforcing curfew laws.
The idea that earned the second-most votes was requiring people to be 21 or older to enter The Strip after 1 a.m.
The next most-voted idea was that people want to see cops on bikes.
"That's a great idea. I mean it's such a small area, on bikes or plain clothes, either one because you already have police officers out there in uniform where everybody else can see, but that's not where stuff is happening," said Chris Miller, owner of Crackers Comedy Club.
Miller said he would like all the business owners to install cameras outside their front doors to eliminate loitering, especially by underage people.
Take a closer look at some of the ideas discussed during the BRVA meeting:
To deal with the issues of crowds and loitering, the suggestions included: More DUI and public intoxication arrests, increasing the business owner's responsibility for security and checking patrolling liquor licenses at businesses.
To prevent damage to and theft of property, the suggestions included: Keeping porch lights on, adding more street lights and managing and repainting graffiti.
To deter gang activity, the suggestions included: Closing the bars at midnight, telling bar owners they're responsible for behavior in and outside their business and requiring that people are 21 or older to enter The Strip after 11 p.m.
To discourage violence, the ideas included: Charging a $2 entry fee to Broad Ripple after 11 p.m. and revoking the liquor license for locations causing problems.
Click here to see more of the ideas that were voted on to combat crime.