Construction starts on Henryville Habitat homes
10 homes to be built in 4-week blitz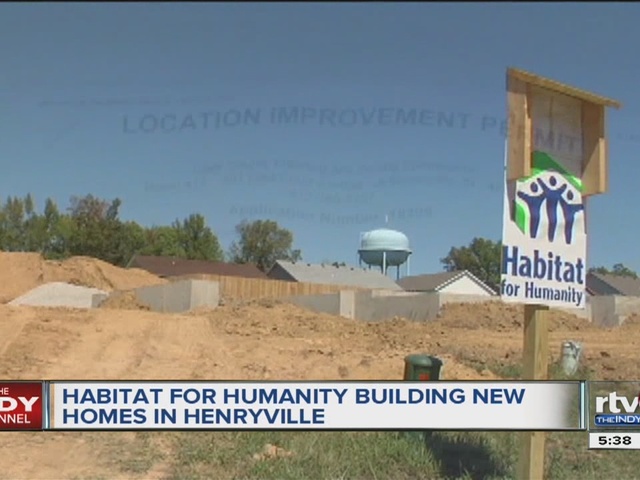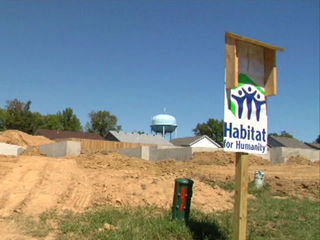 HENRYVILLE, Ind. -
Home construction is under way in Henryville six months after a series of tornadoes blew through southern Indiana.
Habitat for Humanity is launching a construction blitz this week to get 10 homes built in the next month.
One of those new homes will be for Emily and Dustin Hall.
"It's actually pretty cool to just see it all come together," Dustin Hall told RTV6's Chance Walser.
The two are survivors of those March tornadoes that killed 13 people and all but destroyed Henryville and neighboring communities.
Barely six months later, the town is starting to take shape once again.
"I'm very surprised. I've never seen a town come back to normal the way it did," Emily Hall said.
Monday, Habitat for Humanity was overseeing the construction of the 10 homes being built with an aggressive timeline.
"Four weeks from today, we have all 10 of these homes being stood up for this blitz build," said project manager Bill Moriarty.
Funding for the project is split between grants and private donations, and only those impacted by the tornado can qualify.
For the Halls, the next month is really the final, emotionally charged push toward establishing new roots in a town that is coming back together one family at a time.
"That day of the tornado, they were already starting to clear out rubble and starting to rebuild the day of, you know, so that just shows that we... are a very strong community," Dustin Hall said.
As part of the Habitat for Humanity program, the Halls will pay back a no-interest mortgage and put in 200 hours of sweat equity into other Habitat projects.