Crash closes ramp from I-465 North to I-70 West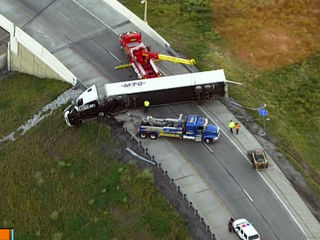 INDIANAPOLIS - No one was injured in a crash on the west side of the city early Tuesday, but a major interstate ramp was shut down during the clean-up process.
Indiana State Police (ISP) said just after 5:30 a.m., the crash happened near the ramp from Interstate 465 North to Interstate 70 West.
A semi reportedly overturned in the wreck.
The ramp was closed all morning.
Can't see our map? Tap or click here.