Curbing violence with Prescription for Hope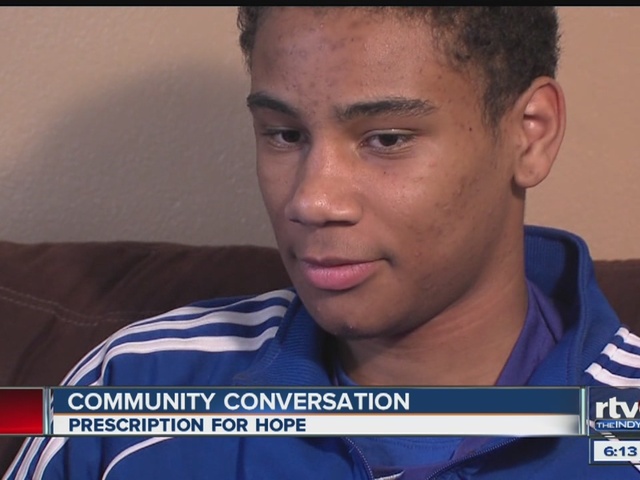 INDIANAPOLIS - Hoosier trauma doctors are hopeful more money will be found for a program aimed at keeping repeat victims of violence out of the ER.
At only 14 years old, Tony Hopkins learned one of life's hard lessons – and it happened at school.
"[I was] expelled from school," Hopkins said. "A dude had a gun and he passed it to a girl, and then she passed it to me. I put it in my locker and got caught with it."
Not only was Hopkins expelled from school, he was also arrested. As part of his probation, Hopkins was enrolled in a 5-year-old program through Eskenazi Hospital called Prescription for Hope.
Hospital officials started the program after treating the same revolving door of victims of violent crimes.
"When the 17- or 19-year-old kid gets shot, gets admitted to the hospital, right then is the time to approach them and talk to them because that's the time when they're most susceptible to change," said Dr. Gerardo Gomez.
Prescription for Hope began in 2009 with a $258,000 crime prevention grant through the city. With mentoring and counseling, Eskenazi officials say the rate of violent injury recidivism has gone from nearly 31 percent to just under 5 percent.
But funding has also dropped for a program that medical officials say is saving lives.
Rhonda George, Hopkins' mother, is among those who say Prescription for Hope has been a blessing for her and her son.
"The program shows the reality of the situation if you get shot or, in Tony's case, you hold it for someone," George said.