Docs: Former Noblesville teacher assaulted 2 students at his Broad Ripple house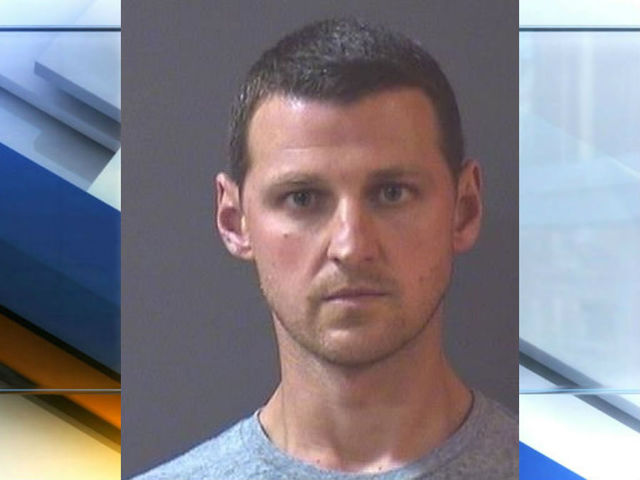 INDIANAPOLIS -- Newly released court documents allege that a former teacher for Noblesville High School gave two students alcohol and assaulted one of them in his house.
Nicholas McKinney was charged Wednesday, following alleged inappropriate conduct with a student in the summer of 2012.
PREVIOUS | Former Noblesville High School health teacher charged with child seduction
McKinney taught health and wellness at the high school until he resigned earlier this month.
According to the probable cause, McKinney invited two female students to his house during that summer.
One of the accusers said McKinney invited them to his house on the 6200 block of Burlington Avenue, gave them alcohol and showed them how to do tequila shots. After some time at his house, one of the girls said they weren't going to drive home, and McKinney said they could sleep in his bed while he slept on the couch.
One of the girls told police she woke up with him between them, assaulting her.
She then felt uncomfortable and got out of the bed.
The girl was able to describe the inside of McKinney's house, like the mirrored sliding closet doors.
Police later interviewed McKinney, and said he was "deceptive" during the interview.
He first told police he never had students inside his home, except when one of his student assistants would babysit. He later admitted that the two students had been inside his home during the summer of 2012. He denied giving the girls alcohol, and denied any kind of sexual assault on the girls. He also told police he wouldn't have invited the girls over if his wife would've been home.
McKinney is just one of many Hoosier educators and school employees accused of inappropriate conduct with minors since 2015. Click the image below to read more about those cases:
According to the court documents, police interviewed the other girl involved, and she said the same story about the incident.
McKinney is being charged with criminal deviate conduct and two counts of child seduction. He's being held in the Marion County Jail.
Noblesville Schools released the following statement to RTV6 Tuesday afternoon:
A Noblesville High School teacher has been accused of inappropriate conduct with a former student. The alleged incident took place in 2012, when the student attended Noblesville High School.

Once this concern was raised, we immediately contacted the Noblesville Police Department and have worked jointly in cooperation with authorities. The employee in question was immediately removed from contact with students and is no longer employed with Noblesville Schools.

Safety is our top priority and we take claims of this nature very seriously. We will provide further information to parents as available.
A spokesman with the Indiana Department of Education says he cannot comment on this case other than to say that the IDOE is in contact with local law enforcement regarding the matter.
McKinney does still have his state teaching license. The IDOE does not move to revoke licenses until after a criminal case is complete.