Driver texting before hitting, killing toddler in southeastern Indiana, police say
19-year-old driver shaken up, police say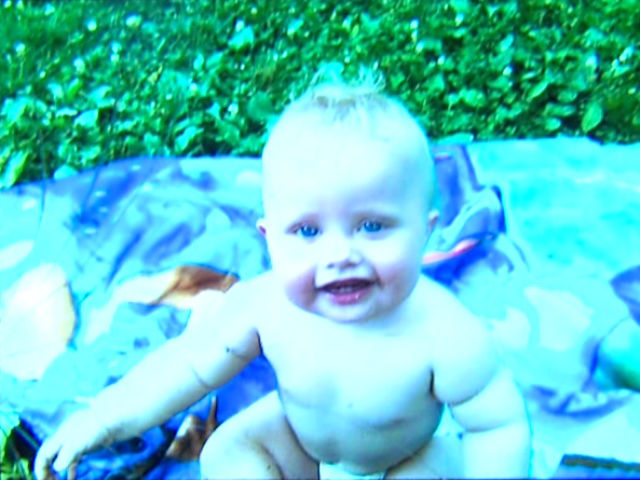 HOLTON, Ind. - A driver was texting before he struck and killed a toddler in southeastern Indiana on Thursday night, police said.
Jonathon Phillips, 19, told officials he was focusing on his cell phone when he hit 14-month-old Adrik Hanaway in the 4700 block of West Hopewell Road in Holton at about 7 p.m. Thursday.
Phillips told officials he looked away from the road to set his cell phone down after he was texting when he hit Hanaway.
When officials arrived at the scene, they found Hanaway in the middle of the road. Emergency crews transported the child to Jennings County Hospital and then later Riley Hospital for Children at Indiana University Health in Indianapolis, where he was pronounced dead.
Phillips said he thought he had struck an animal, but later realized it was the child.
"He was a happy boy, he was a big boy, real happy, real smart," said Adrik's mother, Alicia Hanaway. "It's just awful."
Officials said Hanaway was playing in the yard of a house on the roadway with his siblings before the accident, but it is not yet clear why the child went into the street.
Authorities said Phillips was very distraught after the accident, but said he cooperated with investigators completely.
"I know the boy probably doesn't even know what do with himself," Alicia Hanaway said about Phillips. "But that two seconds is all it takes."
Officers said they do not believe alcohol or drugs were a factor in the accident.
The accident is being investigated by the Ripley County Sheriff's Office and Indiana State Police.
"Law enforcement cannot reiterate enough driving a vehicle requires all of the driver's attention," Dearborn County officials said in a news release. "Communication devices, radios, eating, reading material and applying makeup, to name a few, are all things officers observe on the roadways that distracts drivers and leads to tragedies such as this."
Indiana State Police Captain Dave Bursten said the deadly crash is a reminder of the dangers of distracted driving.
"Driving requires 100 percent of your attention, 100 percent of the time," Bursten said. "Just a momentary lapse can result in a horrible crash."
Alicia Hanaway told RTV6 she's experiencing unbelievable grief, but she wouldn't wish it on anybody else.
"I just don't want this to happen to other people," she said. "I just don't want other people to feel like that or to have something horrible like that or have to lose somebody."