Police issue search warrant at missing baby's home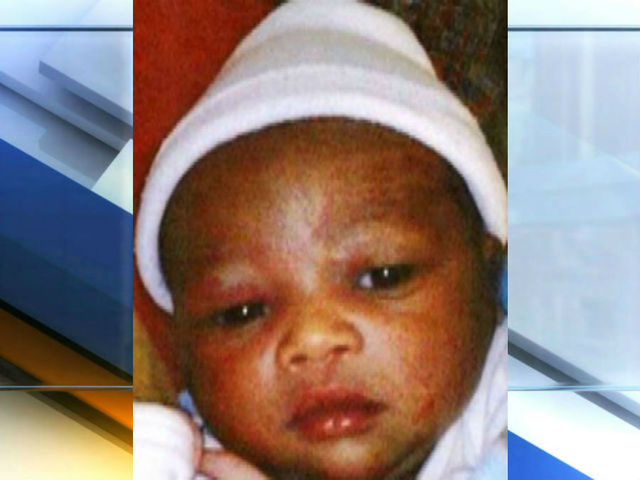 INDIANAPOLIS - Indianapolis police served a search warrant at the home of missing child Delano Wilson on Monday night.
The warrant was served around 9:30 p.m., but no arrests had been made, officials with the Indianapolis Metropolitan Police Department said. Police said they were not acting on any new information.
The neighborhood was blocked off and a mobile crime unit was on the scene late Monday evening.
The family of missing 6-week-old Wilson said Sunday they refuse to give up searching until the baby is home.
On Friday, IMPD called off an Amber Alert issued for the child, and on Saturday said no more searches would be set unless a "significant tip or development" occurred in the case.
Police spent more than 150 hours searching for the baby between Wednesday and Saturday evenings. With the formal search called off, the Wilson family has decided to take matters into their own hands.
Together with friends and neighbors, the family searched Sunday for a clue that might lead them to 6-week-old Delano.
"It's hurtful, it's very hurtful," said Shaquanna Bosman, a family friend. "I commend them doing all they're doing. If the shoes were on the other foot, I don't know what circumstances would be."
The infant was last seen Wednesday in the area of Oliver and Harding Streets. His father, 23-year-old Willie Wilson, told police he was robbed in an alley on the 1400 block of Henry Street and knocked unconscious.
That's when, Wilson told police, the man and woman who robbed him took 6-week-old Delano.
"Even though it was cold-hearted to take him, I wish that they could just find it somewhere deep within to say, OK, this family is hurting, they are really serious about finding this baby, so let us at least anonymously turn him in somewhere," said Lethrice Hamilton, the infant's great aunt.
Indianapolis police remain on high alert, and they said they're using all necessary resources and techniques to find the baby. The decision to cancel the Amber Alert was prompted by a drop in tips, police said.
As the search continues, family members say it grows more difficult.
"It's heartbreaking because we don't have him here with us. He's the centerpiece to our family you know what I mean?" Hamilton said. "He's new to us. He's got so much love that we're ready to give and we just want him back."
IMPD asks anyone with information about the whereabouts of Delano Wilson to call Crime Stoppers at 317-262-TIPS.