Family not surprised by deceased teen's heroic actions
Witness: Moran died trying to save friend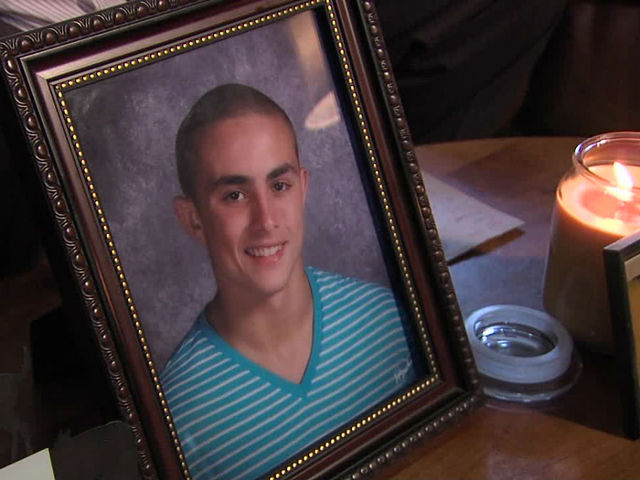 FRANKLIN, Ind. - The grieving family of 17-year-old Jason Moran said they are not surprised that he sacrificed his own life to save a friend.
Divers searched for Moran in Edinburgh's Big Blue River throughout the weekend and recovered his body Sunday morning.
His family said the teen committed his final selfless act when he saw his friend in trouble and entered a dangerous place to save her.
"It doesn't surprise me. It doesn't surprise his brother. It doesn't surprise his father or anyone in the family that he did a selfless act like that," Jason's uncle Chris Moran said.
Moran was well-liked, a member of his high school football team and according to his family, a true friend.
"The intensity he had on the football field, he had that intensity and love for others as well," Chris Moran said.
Jason and four other friends were swimming in the Big Blue River last Friday afternoon when 16-year-old Sarah McLevish slipped and went over a dam. The other four teens tried to rescue her.
"They'd been swimming that area the last couple of days and they thought they had control and I believe they thought they had knowledge that they had it under control," Chris Moran said.
Conservation officers said recent floodwaters made the area around the dam a drowning pool. McLevish and 16-year-old Michael Chadbourne nearly drowned were taken to the hospital in critical condition. Officials confirmed Monday that Chadbourne later died from his injuries.
Witnesses told Moran's family that he died trying to save his friend.
"He saw Jason pushing Sarah up in the water and when they grabbed Sarah, the current grabbed Jason and that's the last they saw of him," Chris Moran said.
A memorial service was scheduled for Wednesday at 7 p.m. at the Franklin Community High School gym. Calling hours were scheduled to start at 1 p.m. and last until the start service.
Moran's funeral service will be held June 12 and will be a private service for family members only.
Follow Chris Proffitt on Twitter: @chrisproffitt