Carmel teen sets sights on world record; aims to buy wheelchairs with recycled bread tags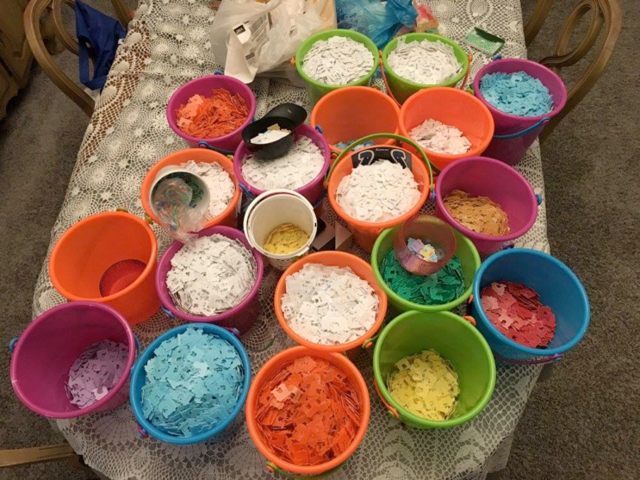 CARMEL, Ind. – You know those little plastic squares that close packages of buns and English muffins? Turns out, a simple bread tag can go a long way to help someone in need.
Danielle Rothchild, 17, will attempt to build the world's longest 'bread tag chain' for the Guinness Book of World Records.
Proceeds from the project will go toward helping people with limited mobility get around more easily.
In the spring of 2017 the Carmel High School student launched a nonprofit organization called Danielle Cares for Chairs.
Rothchild earned recognition in May for a dress she created from 5,000 plastic bread tags.
"There are so many bread tags that are thrown away each day, but can be recycled by certain recycling plants," Rothchild writes on the project's Facebook page. "We are the only foundation in the United States that collects bread tags, recycles them and takes the proceeds to buy wheelchairs for people who need them."
Rothchild is asking volunteers to collect as many bread tags as possible, bring them to the event, and help link the bread tags together. "It needs to be over 1,100 yards," she said, "so everyone come out to Carmel High School Stadium and be a part of history!"
The original date of the event has been postponed. We'll update this story when it is rescheduled.
MORE TOP STORIES | Indy's most dangerous neighborhoods 2017 | Witness who held IUPUI crash victim's hand: 'I really wish I could have known her' | 18-year-old shot, killed at park on Indianapolis' northeast side | Duke customers hit with sticker shock after company says 'human error; caused erroneously low bills | Home tour: 20-acre modern prairie home in Zionsville
Top Trending Videos