Child advocacy group receives funding to teach children about how to protect themselves from abuse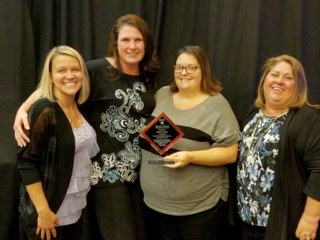 NOBLESVILLE, Ind. -- Kid's Talk, Aspire's Child Advocacy Center in Madison County, has received multiple new grants to fund its programs for teaching children in grades K -12 about how to protect themselves against all types of child abuse.
The grants from the Kiwanis Club of West Anderson, the Pacers Foundation, and the Samerian Foundation total $8,000 in funding to be used for the Kids Talk programs "Body Boundaries" and "Staying Safe in a Digital World." The programs are presented at area schools and reached nearly 12,000 K-12 students in Madison and Tipton counties last year.
Aspire's Senior Director of Strategic Initiatives Melissa Stayton said, "The Kids Talk program has been a tremendous asset to the community and we are more than thankful for the continued support it receives."
The Pacers and the Samerian Foundation funding will enable Kids Talk to hire additional contractual assessors trained to talk to kids about abuse and how to file reports to the Indiana Child Abuse Hotline. The assessors are also trained and qualified to identify and communicate with children who may be conducting self-harm. Aspire offers a variety of behavioral and physical healthcare services to help children. The Kiwanis Club of West Anderson award will be used for program materials.
Kids Talk Director Denise Valdez said the school programs "provide the means for a child to talk to someone about concerns for their safety or something that has happened to them." She said the interactions with Kids Talk staff during the presentations sometimes provide "a moment when a kid feels brave enough to talk."
Kids Talk is a child-focused location where children can report abuse in a safe and comforting environment.