Westfield family overcome by carbon monoxide from gas heater leak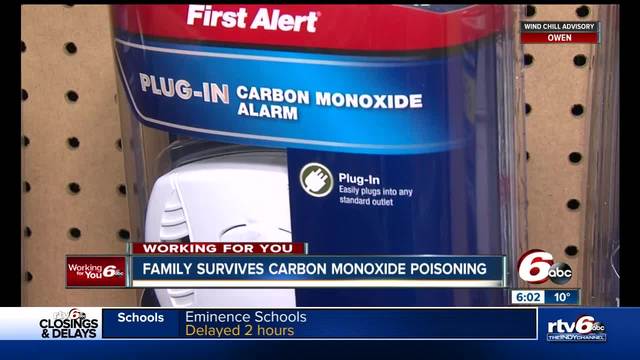 WESTFIELD, Ind. -- A very close call for a Westfield family after they were overcome by carbon monoxide in their home.
"Gas meter detected high levels of CO on all levels of the house. And they were dangerous levels," said Nick Southerland, Westfield Fire Dept.
A husband, wife, two children and a friend developed nausea, vomiting, headaches and dizziness Wednesday morning.
"Luckily one of the family members woke up and had to go to work and started to recognize those signs and symptoms and started asking other family members, seeing what they were feeling, and they were able to leave the residence. And had it been an hour longer, they might not have been able to do that," said Southerland.
All five were taken to the hospital and released a short time later.
The fire department says a broken vent pipe from a gas heater caused the carbon monoxide leak.
There were no CO detectors in the home.
Carbon monoxide poisoning can result form leaving gas stoves on, broken heating or air conditioning, or leaving your car running the garage.
The fire departments recommends getting your appliances checked once a year.
More news from Hamilton County
Top Trending Videos