Hancock County Fair workers aim to keep swine flu at bay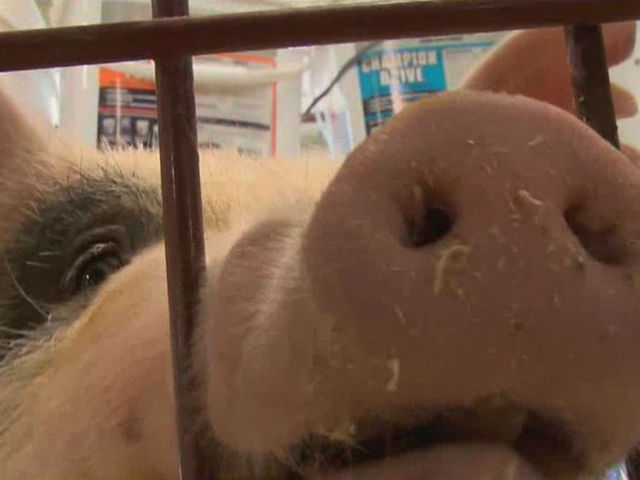 HANCOCK COUNTY, Ind. - Late June and early July is county-fair time in Indiana and 4-H officials are ramping up efforts to keep the swine flu at bay.
Last year in Hancock County, several reports surfaced of sick people and livestock. This year, 4-H members are working toward trophies and staying healthy.
Madison Lewis and her dad Tim raise hogs to show at the county fair.
"We usually get them up and we'll wash them so they look clean. We'll oil them down so they look nice and shiny, and then we'll get them into the arena," Lewis said.
"We raise hogs at home so we vaccinate everything. We work closely with the vet and we do testing," Tim Lewis said.
Hancock County fair officials said they are doing everything they can to keep the pigs and their people healthy.
For the first time this year, it's a requirement that all pigs get vaccinated. They will also be inspected carefully by a veterinarian and they won't stay long after they're shown.
While the competition is on, organizers say health for all would be the biggest win of the year.